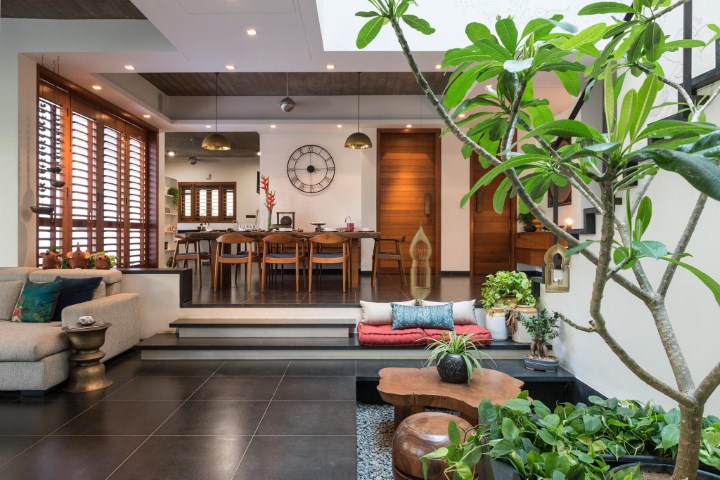 Read Time:
2 Minute, 50 Second
Surat, a bustling city in the Indian state of Gujarat, is known for its rapid urbanization and growing population. Amidst the concrete jungle, Studio Lagom has created a unique architectural marvel called the Skewed House that seamlessly blends nature with modern design.
Embracing Nature through Design
The Skewed House stands as a testament to Studio Lagom's commitment to sustainable architecture and their belief in the power of incorporating natural elements into urban spaces. The house is strategically designed to maximize exposure to sunlight while also providing ample ventilation.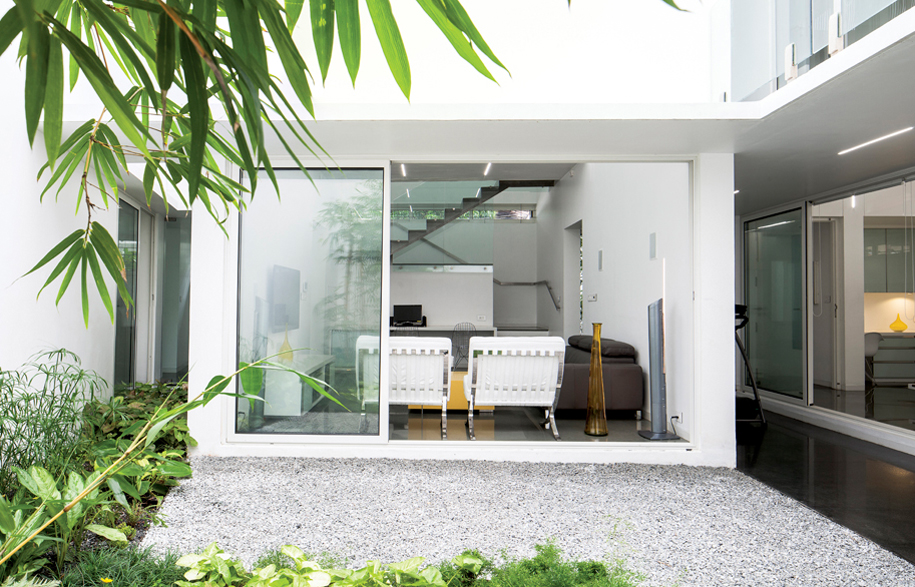 A Breath of Fresh Air
As you enter the Skewed House, you are immediately greeted by lush greenery that surrounds every corner. The architects have incorporated beautiful vertical gardens throughout the interior and exterior spaces, creating an oasis-like ambiance.
Natural light at its best
The clever use of skylights and large windows allows natural light to flood every room in the house. This not only reduces dependence on artificial lighting but also creates a sense of openness and connection with nature.
A sanctuary within Surat
In a city where space is often scarce, Studio Lagom has managed to create an oasis within this congested neighborhood. The carefully designed outdoor areas provide residents with much-needed breathing space amidst their busy lives.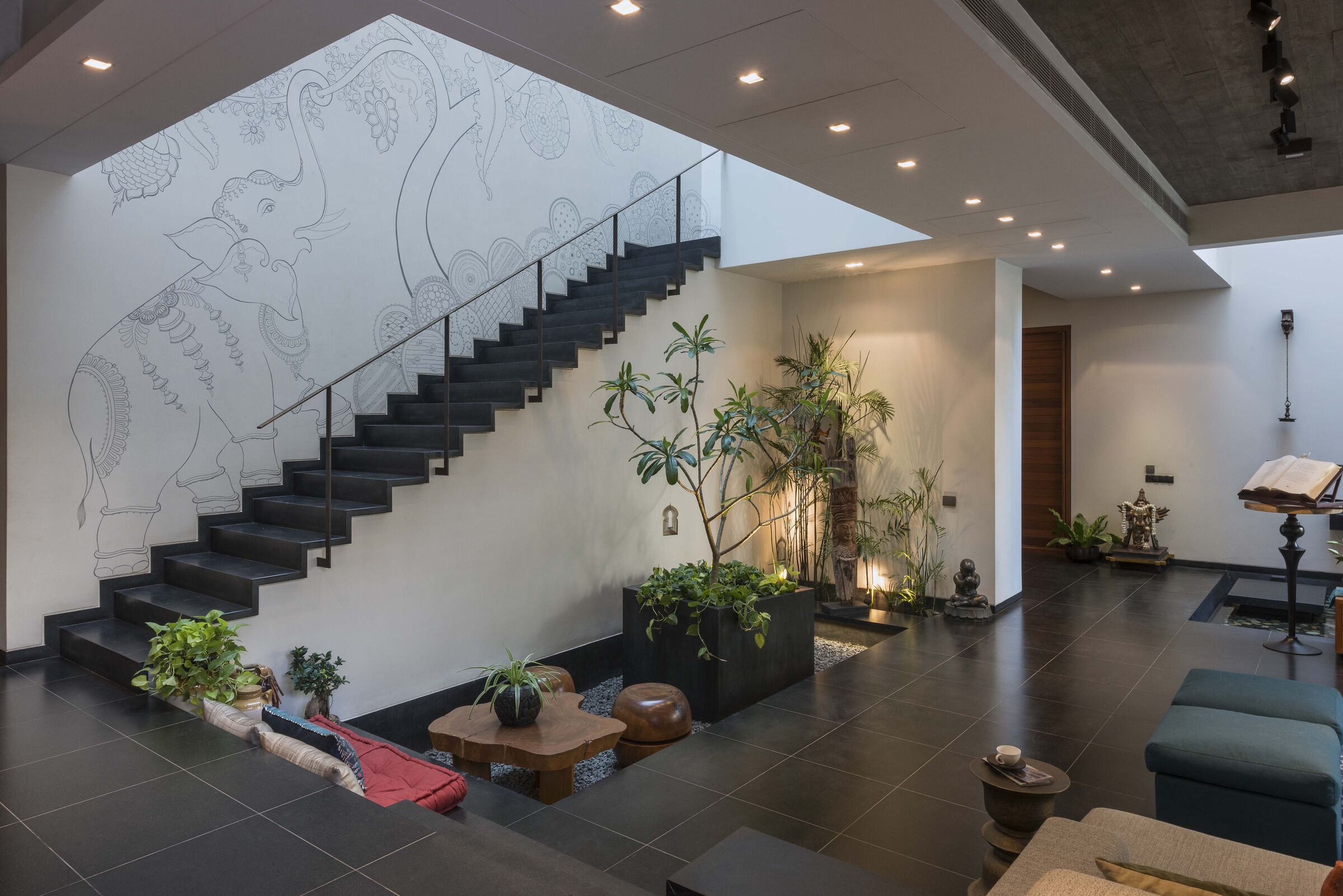 Merging indoor and outdoor living
The Skewed House blurs the boundaries between indoor and outdoor living, connecting its inhabitants with nature at every turn. A rooftop garden offers panoramic views of the city while providing a serene space for relaxation and introspection.
Sustainability at its Core
Studio Lagom's commitment to sustainability goes beyond just incorporating natural elements into their design. The Skewed House is equipped with rainwater harvesting systems, solar panels, and energy-efficient appliances to minimize its environmental impact.
Harmony with the surroundings
The architectural design of the house harmonizes perfectly with its surroundings. The use of natural materials like wood and stone not only adds warmth but also ensures that the structure blends seamlessly into the landscape.
A haven for flora and fauna
The vertical gardens throughout the Skewed House attract a variety of birds, butterflies, and insects. This creates a mini-ecosystem within an urban setting, fostering biodiversity in an otherwise concrete-dominated environment.
A Home That Inspires
Beyond being just another residential project, Studio Lagom's Skewed House serves as an inspiration for architects around the world who strive to create sustainable living spaces that bring people closer to nature even in densely populated cities.
An invitation to reconnect
In today's fast-paced world where staying connected is often equated with online interactions rather than meaningful connections with our surroundings, Studio Lagom has crafted a home that encourages residents to reconnect with nature without compromising on modern comforts. Every aspect of this house has been thoughtfully designed to provide residents with tranquility amidst their hectic lifestyles.

A paradigm shift in urban living
The Skewed House challenges the conventional notion of urban living by proving that sustainability and nature can coexist harmoniously within a city. It redefines the concept of luxury, shifting the focus from opulence to well-being, from grandeur to simplicity.
Conclusion
Studio Lagom's Skewed House is a testament to their vision of creating sustainable spaces that merge modern design with nature. The house serves as a reminder that even in densely populated cities like Surat, it is possible to create homes that provide residents with a connection to the natural world.