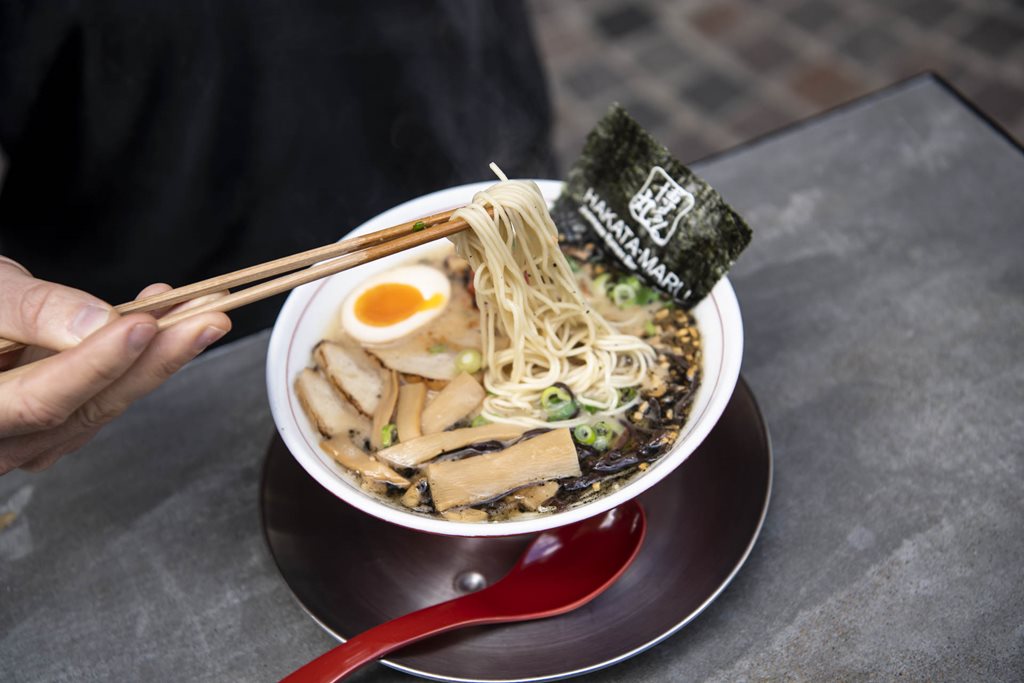 Read Time:
3 Minute, 42 Second
Known for next-level ramen featuring smoky burnt miso broth, Gogyo Surry Hills brings a taste of Kyoto-style richness and complexity to Sydney's bustling dining scene. As the first international outpost of Japan's famed Gogyo ramen shops, Gogyo Surry Hills spotlights the signature "Kogashi" ramen the brand has perfected for over 50 years.
Below we unravel what makes the ramen at Gogyo Surry Hills so extraordinary. From the origins of Kogygzan ramen to broth secrets to must-try menu items, read on to understand why ramen connoisseurs rank this loud, vivid restaurant a must-visit when in Sydney.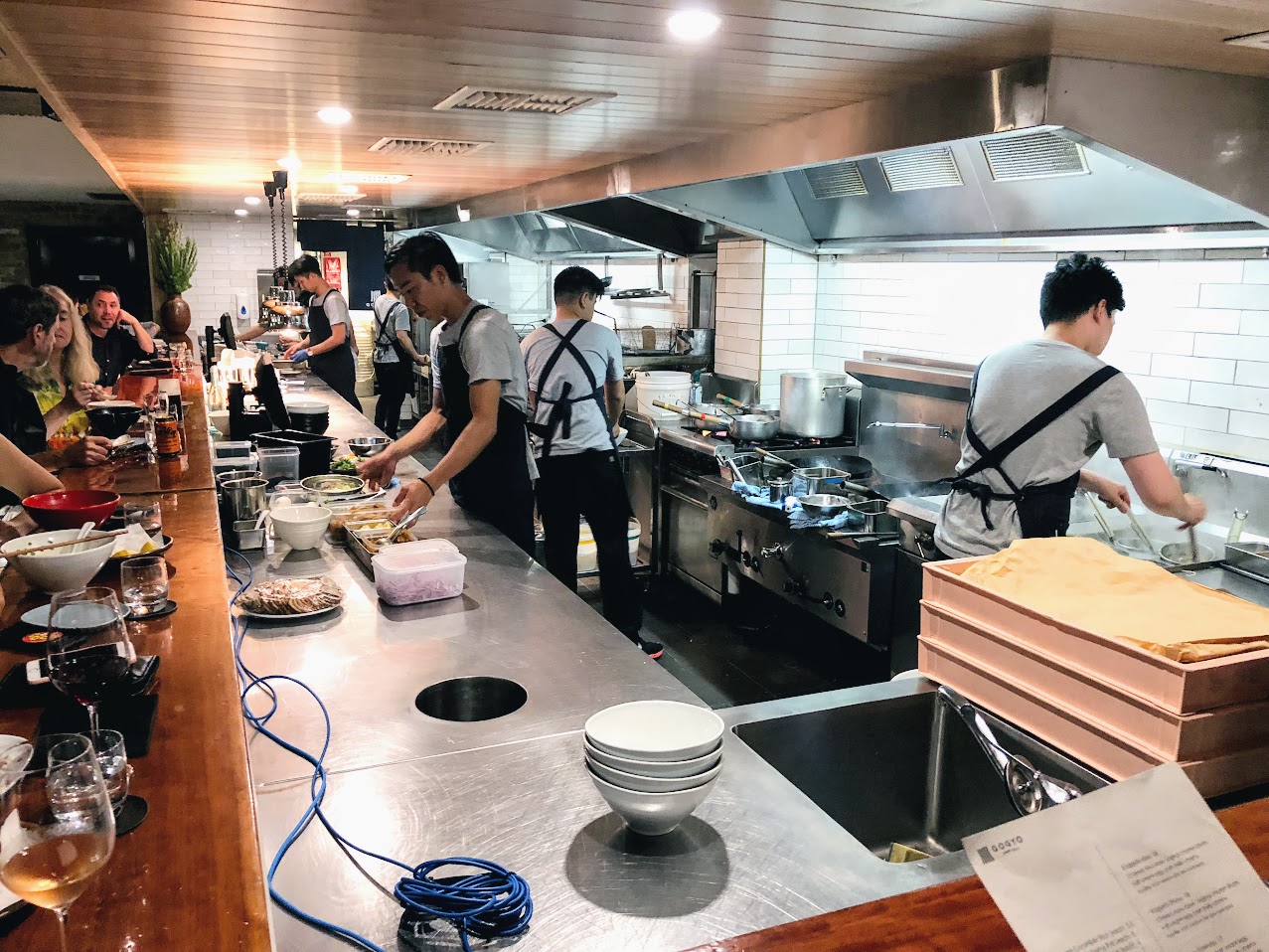 Origins of Gogyo and Kogygzan Ramen
Gogyo got its start in Kyoto as a small ramen stand opened by chef Kumamoto in 1945, just after World War II. Leveraging techniques from Kyoto's legendary Kaiseki cuisine, Kumamoto developed an intensely umami-rich style of miso ramen that came to be known as "Kogashi" or "burnt" ramen.
This Kogygzan-style ramen gains its name from the process of burning and charring miso paste and other ingredients when making the creamy broth. The burnt style intensified the savory flavors, creating a thicker, more lusciousTONKOTSU-style broth without using any pork bones.
After perfecting the burnt miso style for decades, Gogyo opened its first proper restaurant in Kyoto in 2005. Its cult following in Japan led to international expansion in places like Bangkok, Taipei, LA, and now, Sydney.
The Epic Broths at Gogyo Surry Hills
While Gogyo offers additional ramen styles, the star remains their Kogashi burnt miso ramen broth. Hours go into preparing the complex base:
Miso paste gets charred over charcoal, amplifying its rich umami
Dried fish and kelp get smoked then slow cooked to extract marine depths
Veggie extracts add balancing sweetness to cut the intense miso
Chicken and vegetables simmer for 10 hours extracting additional flavor
This reduces down into an incredibly creamy, complex burnt miso broth unlike any other – smoky yet balanced. Diners can also try their lighter Shio ramen or spicy God Fire broth featuring burnt chilli oil.
Noodles Made Fresh In-House
In addition to next-level broths, Gogyo's noodles stand out from the ramen crowd. Their wavy, medium-thick noodles get made from scratch daily right in the open Surry Hills kitchen.
Watch as cooks run balls of elastic dough through a pasta machine before air drying the sheets. Custom thickness and in-house prep means perfectly chewy noodles that hold up to the rich broths.
For an extra decadent experience, try the Burnt Miso Mazemen noodles. These ultra-thick almost udon-like noodles really soak up the intense burnt miso flavors.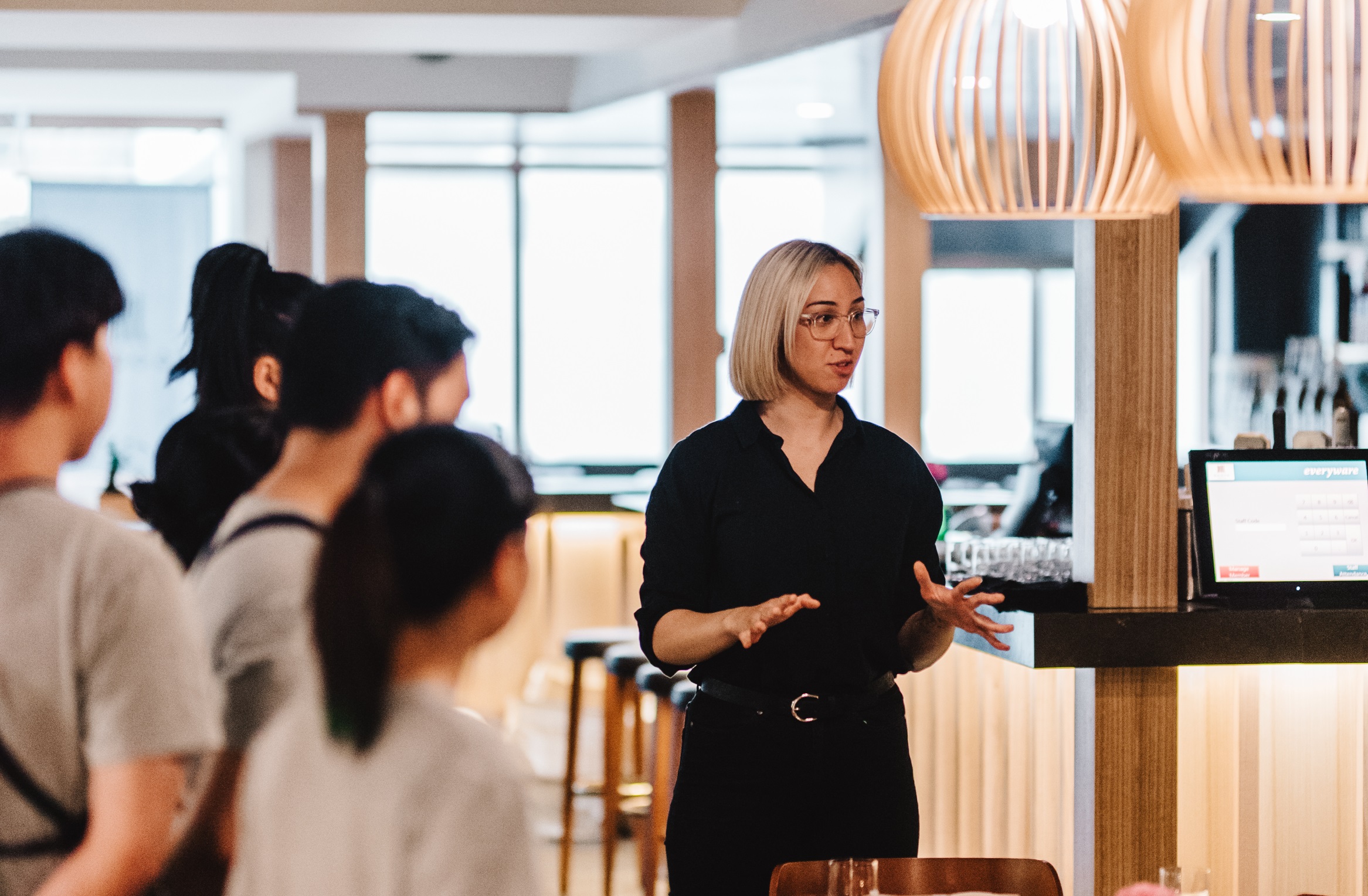 Star Proteins & Toppings
Beyond killer broth and noodles, Gogyo offers an array of proteins, toppings and sides to please all palates:
Chashu Pork – Melt-in-your-mouth, soy braised pork
Kakuni Pork – 12 hour braised pork belly with perfect fattiness
Chicken Karaage – Japanese fried chicken with burnt lemon
Ajitama Egg – Soy marinated soft boiled egg
Noritama Egg – Soft boiled egg wrapped in dried seaweed
Crispy Potato Strings – For added carb-loaded crunch
Customize your bowl with favorites then season to taste with sesame seeds, vinegar, garlic, chilli oil and black pepper to suit your preferences.
Signature Kogygzan-Style Ramen Bowls
While build-your-own options satisfy, Gogyo's signature burnt miso ramen combos capture the quintessential Kyoto-born experience:
The Original Burnt Miso – The OG burnt miso broth with thin noodles, pork chashu, bean sprouts, kikurage mushrooms, green onions and ajitama egg.
Paitan Burnt Miso – Intensely rich burnt miso broth with thick mazemen noodles, kakuni pork belly, bean sprouts, greens.
Black Fungus Burnt Miso – Burnt miso with cheese-infused black fungi mushrooms, pork mince, greens.
Spicy Miso – Burnt miso kicked up with house-made spicy miso, ground pork, greens.
Pair with chicken karaage, gyoza or shrimp wontons to complete the Gogyo experience.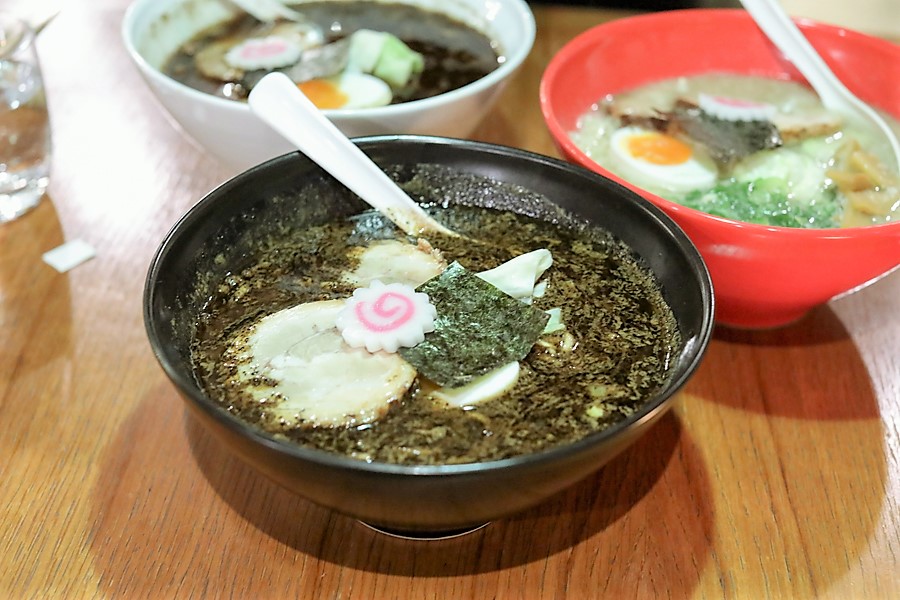 Transporting Diners to Japan Through Ramen
Between the loud, fast-paced service to neon-bright interior, eating at Gogyo Surry Hills will make you feel like you've suddenly been transported to Japan. Their dedication to perfecting every component of Kyoto-style ramen shines through from the first slurp of the spectacular burnt miso broth.
Ramen at this level is an artform, one Gogyo has mastered for over 50 years now translated seamlessly in Sydney. So grab a seat at the counter to watch the ramen theatre unfold and experience one of the world's truly stellar ramen shops.