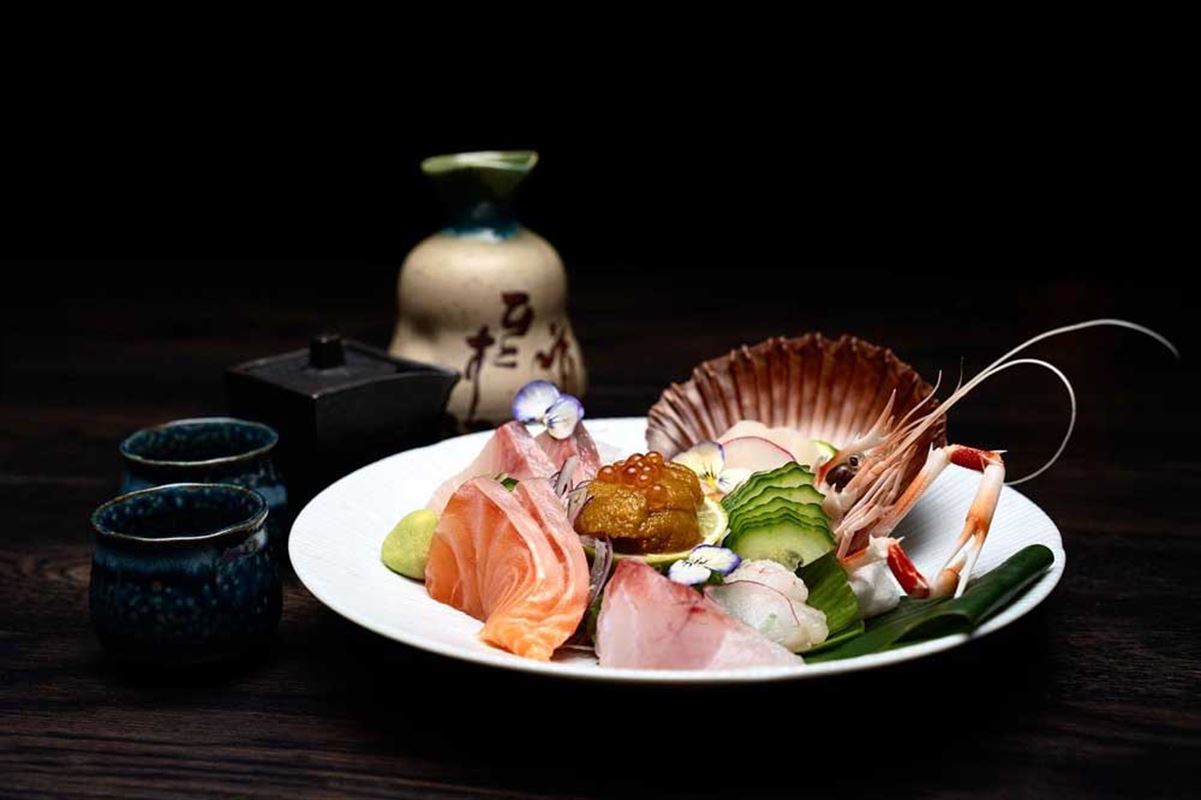 Read Time:
3 Minute, 43 Second
In Auckland's dining scene, Izakaya Minami stands out for bringing diners a contemporary Japanese gastropub experience tapping into true Tokyo style and flair.
Since opening in 2020, Minami has wowed Aucklanders with its extensive Japanese whiskey selection, yakitori grilled skewers, ramen noodles, and sharable izakaya-style plates. Equal parts lively and family-friendly, it's easy to see why this little slice of Tokyo has fast become a favorite among locals and visitors.
Below we cover everything you need to know before experiencing Izakaya Minami, from the vibe and decor to the drinks and signature bites that define its modern Japanese dining experience.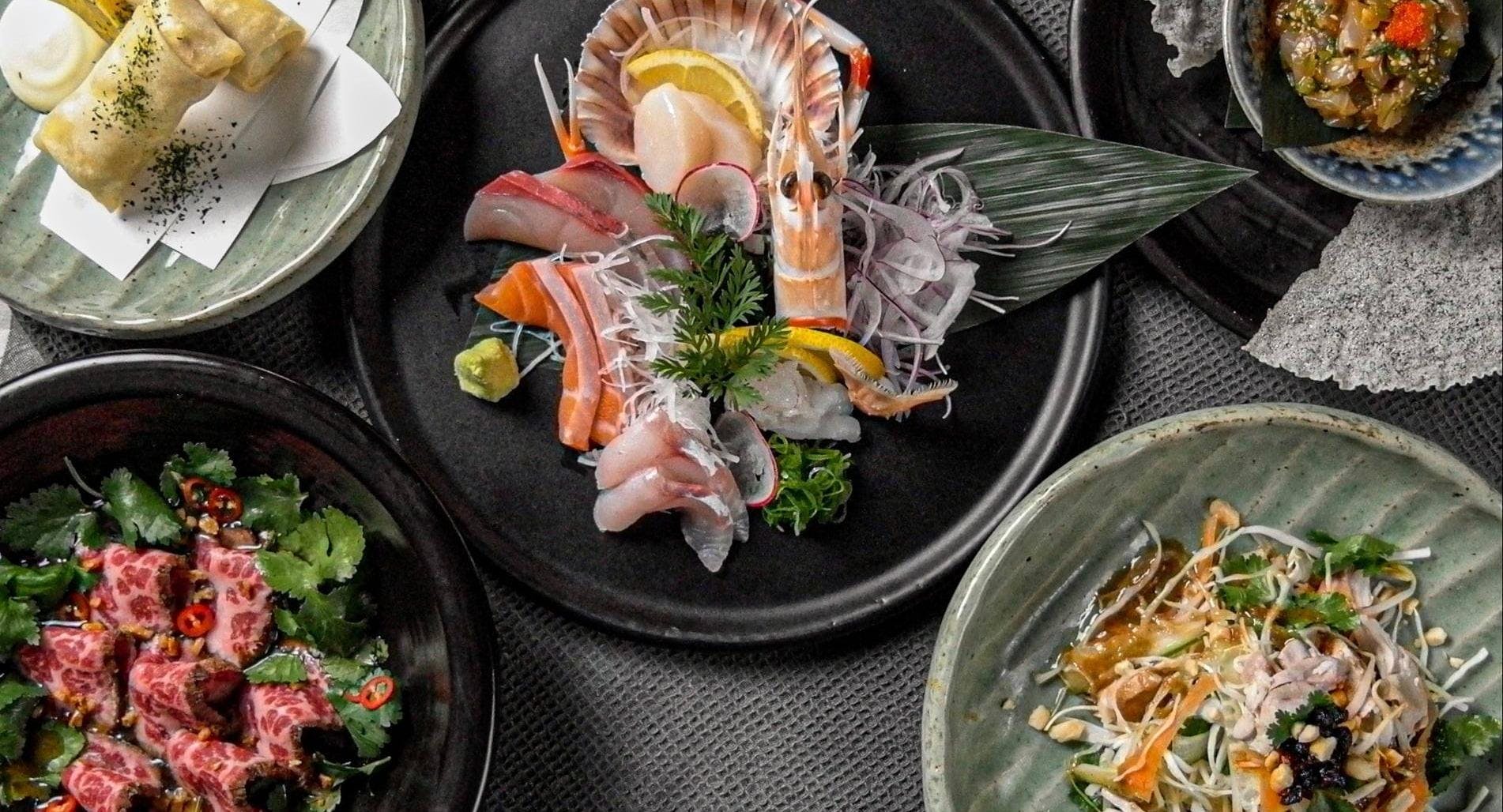 Arriving in Tokyo: The Look and Feel
Stepping inside Izakaya Minami truly feels like entering a slick Tokyo neighborhood restaurant. The moody interior mixes industrial and modern Japanese elements for an atmosphere that manages to feel both lively and intimate.
Concrete floors, exposed ductwork, blackened wood, and brass accents convey Tokyo's urban edge. Traditional components like Japanese wall art, cherry blossom branches, and sake casks nod to tradition.
Buzzy yet warm, it's the perfect vibe for sharing good food and drink with old friends or making new ones.
Japan's Famous Whiskeys
Any true Tokyo-style izakaya carries an extensive whiskey collection – and Izakaya Minami's sets a new standard for Japanese whiskey options in New Zealand.
With over 100 expressions, you'll find rare single malts along with bottle your own blends using the two whiskey vending machines. Whiskey flights allow you to taste your way through top Japanese distilleries like Suntory and Nikka.
Cocktails like the Whisky Highball made with Nikka whisky from the tap inject Japanese whiskey into classic mixed drinks. The deep whiskey list provides the perfect pairing for Minami's flavors.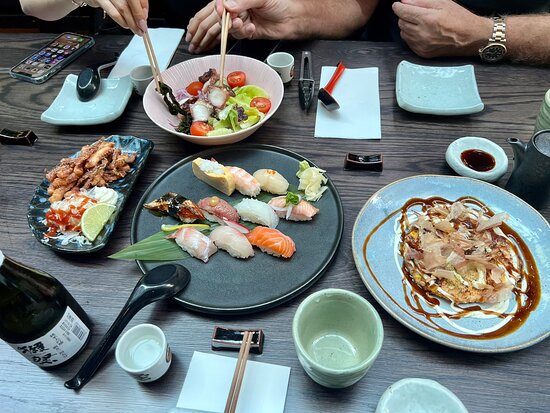 Signature Izakaya Share Plates
A highlight of the food menu is the wide array of izakaya-inspired share plates delivering a taste of Japan in each bite:
Edamame – Steam pods tossed in karashi miso, butter or chilli soy
Agedashi Tofu – Crispy silken tofu with dashi broth, bonito and nori
Chicken Karaage – Japanese fried chicken with lime and wasabi mayo
Beef Tataki – Seared beef with ponzu dressing and garlic chips
Pork Gyoza – Pan fried pork dumplings with a soy vinegar dipping sauce
Grilled Squid – Fire-grilled squid seasoned with sake butter soy
Perfect for grazing across many small dishes, the izakaya menu offers diverse flavors in a casual, lively setting.
Yakitori and Robatayaki Grilled Skewers
No izakaya experience is complete without yakitori, and Minami's selection of chicken, meat, and vegetable skewers grilled over Binchotan charcoal delivers on smoky Japanese flavors:
**Chicken Thigh Yakitori **- Glazed with a sweet soy tare sauce
Beef Rump Cap – Grass-fed New Zealand beef with salt and lemon pepper
**Bacon & Scallop Maki **- Bacon wrapped scallops in homemade XO sauce
Cornfed Chicken Heart – Grilled chicken hearts in a jalapeno miso marinade
Cauliflower – Fried cauliflower in vegan XO sauce and toasted sesame
The variety of dippings like XO sauce, karashi mustard, and yuzu kosho take the skewers to new heights.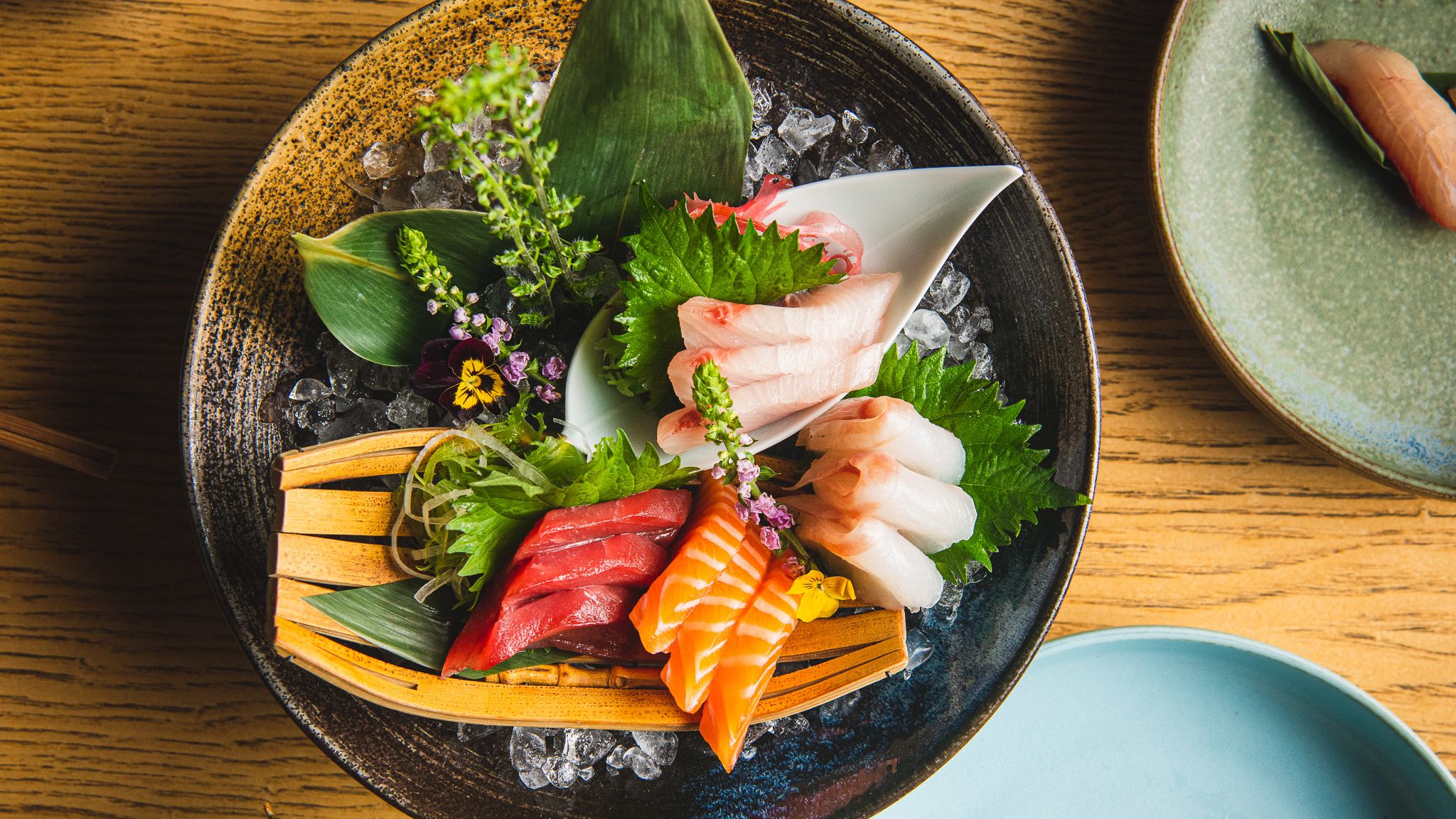 Ramen, Donburi & Rice Bowls
Beyond share plates, hearty one bowl dishes also satiate. Customize your ramen with a choice of broth, noodles, and toppings for a personalized noodle experience.
Other menu highlights include:
Chicken Katsu Curry Donburi – Panko fried chicken with aromatic Japanese curry sauce
Gyudon – Wagyu beef simmered in a sweet soy dashi served over rice
Chahan Fried Rice – Kimchi fried rice with prawns, egg, and vegetables
With its diverse menu, groups can explore many dishes to share or enjoy an individual meal.
Fabulous Desserts to Finish
While most izakayas don't focus on desserts, the sweets at Minami warrant a look. Green tea is incorporated into many in honor of Japan's love of matcha. Highlights include:
Matcha Panna Cotta – Creamy matcha-infused panna cotta with berry coulis
Black Sesame Ice Cream – Intensely rich and nutty black sesame ice cream
Green Tea Crepe Cake – Layers of matcha crepe with white chocolate custard cream
Frothy Honey Toast – Thick loaf topped with honey mousse, ice cream, and apples
After izakaya-style savory plates, Minami's Japanese-inspired desserts provide the final satisfying touch.
An Auckland Dining Destination
From the moment you're welcomed with an "irasshaimase!" to the last morsel, Izakaya Minami delivers a contemporary Tokyo dining experience. Yakitori sizzles, whiskey flows, and the vibe buzzes.
For izakaya cuisine done right in comfortable yet cool surrounds, Minami hits the mark. Its balance of tradition and innovation within Japanese dining makes for an exciting culinary addition to Auckland. Kanpai to that!