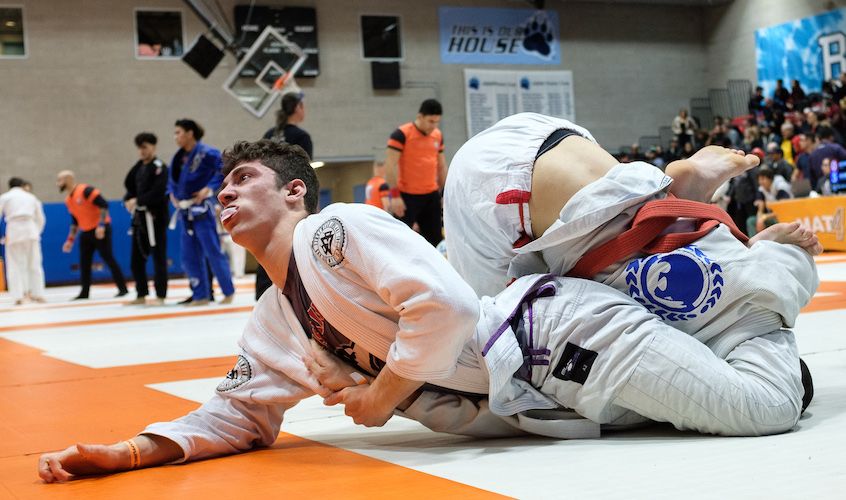 Read Time:
1 Minute, 39 Second
Conor McGregor, a big name in UFC, just signed up for a Grappling Industries BJJ tournament in London, UK, on March 18, 2023. Even though the top MMA fighter hasn't said anything about competing, it looks like he has signed up for the tournament. There is a Conor McGregor signed up to compete in the mixed brown and black belt adult no-gi division at 185 lbs, and all of the information entered matches that of the MMA veteran.
The belt level is right, the entry is under the SBG Ireland, just like McGregor, and the person is the same age and from the same country. Even the weight would be close to right, since McGregor has fought in his most recent MMA fights at both 155 pounds and 170 pounds. During his time in the UFC, he was known as a striker, but he has also been able to compete on the ground against grapplers with much more experience, and he has also competed in BJJ tournaments at the coloured belt levels. During his career, he has also gotten high marks for his skills on the ground. For example, Gilbert Burns has said that McGregor's grappling is underrated.
Since Conor McGregor is getting ready for his return to professional MMA competition, it would make sense for him to compete in a low-stakes BJJ tournament like a Grappling Industries event in his area. Sean O'Malley and Jon Jones are two other well-known UFC fighters who have competed at Grappling Industries events. Sean O'Malley has also been on the mats for a local NAGA tournament. Even after this tournament, McGregor fans won't have to wait long to see him in action again, because he will be coaching alongside Michael Chandler on the next season of The Ultimate Fighter.
Below is a screenshot of Conor McGregor signing up to compete at Grappling Industries London on March 18, 2023, and here is a full list of the BJJ competitors who have signed up: