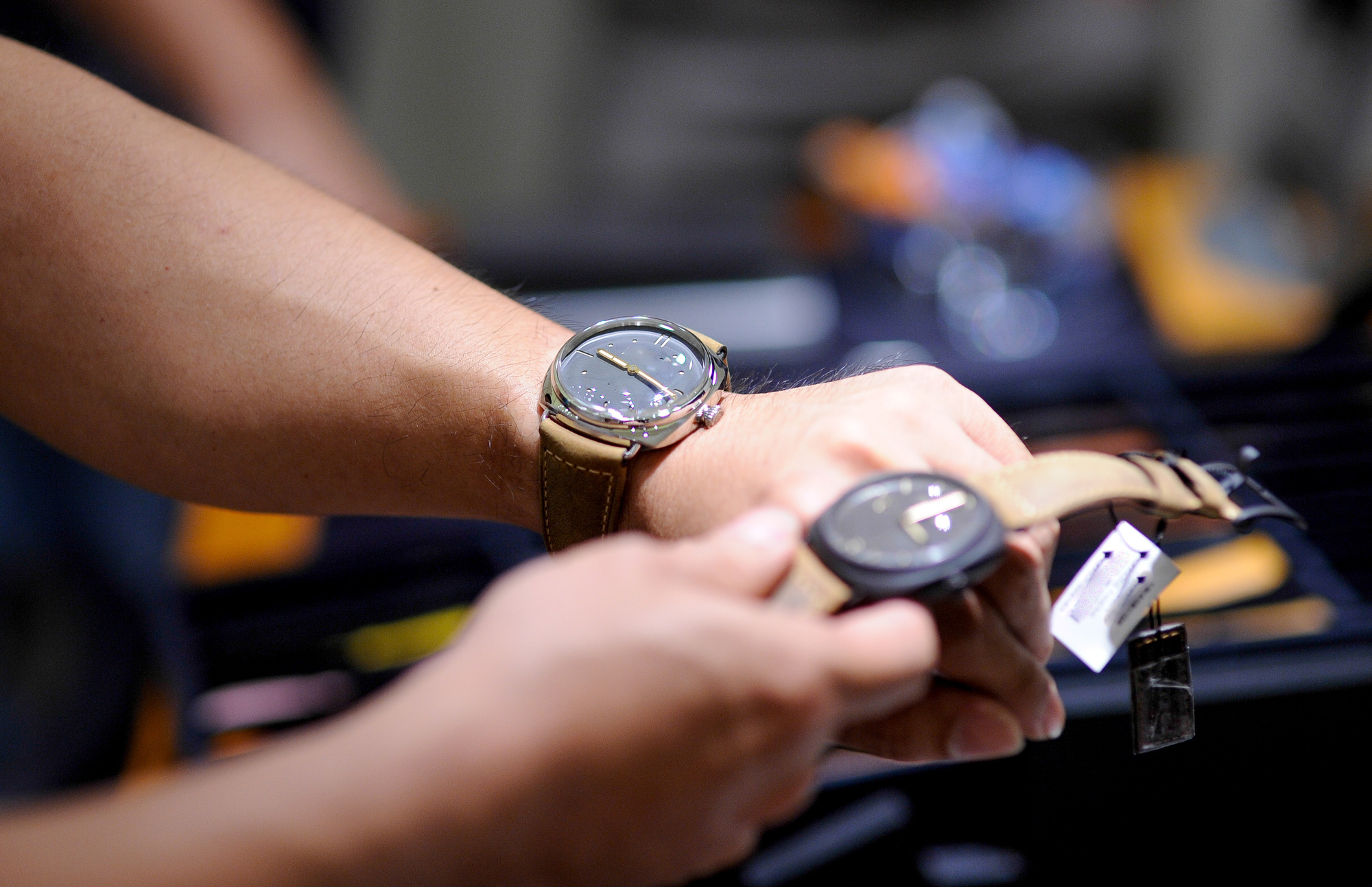 Read Time:
2 Minute, 58 Second
Do you like to make a statement with your accessories? Or do you like to keep things simple? Perhaps you like to straddle the line and mix things up once in a while.
It doesn't matter if you're looking for a simple watch to wear every day or something to punctuate certain outfits; you want to make sure that you choose the right men's watch to fit your lifestyle and your style.
Not sure how to choose the right watch? The key is to know your style. Then keep reading to find out what your watch style says about you!
Dependable
If you're the dependable type, you're likely to choose a watch that is simple and classic in style. This type of watch says that you're reliable and trustworthy; a man who can be counted on.
You're not one to take risks, and you prefer to stick to the tried and true. Your timepiece is a reflection of your values, and you take pride in owning a quality watch that will stand the test of time.
Businessman
A businessman is always on the go and needs a watch that can keep up with his fast-paced lifestyle. A classic watch with a leather strap is the perfect accessory for the modern man. This type of watch is simple, yet sophisticated and makes a great style statement.
Adventurous
If you're an adventurer at heart, you're likely to go for a watch that can keep up with you. A big, chunky watch with a lot of features is the perfect choice for someone who loves to explore. It can handle anything you throw at it, and it looks good doing it.
Creative
If you're the type of person who likes to stand out and be creative, then you probably go for men's watches that are a little out of the ordinary. You're not afraid to be different, and you like to express your personality through your clothing and accessories.
You might choose a watch with an interesting design or a unique color. You want a watch that reflects your style, and you're not afraid to make a statement.
Cultivated Gentleman
If you're a cultivated gentleman, then you're likely to choose a classic, sophisticated watch that makes a statement. A watch like this says that you're a man of taste and style and that you take pride in your appearance. You're also a man who values quality and craftsmanship, and you're willing to invest in a timepiece that will last you a lifetime.
Looking Into Brands
If you're wearing a Rolex, it says that you're a multimillionaire. If you're wearing a Timex, it says that you're a working man.
If you're wearing a Swatch, it says that you're a hipster. But if you're wearing a Casio, it says that you're a practical person. This is just generally speaking though.
It depends on each one's choice. Some men are flexible no matter what personality they have. If you're looking for any type of new timepiece, a good place to start, for example, is at Sevenfriday watch.
Choose the Men's Watch You Love
If you're searching for the perfect men's watch, take the time to find one that you love. With so many different styles and brands to choose from, it can be tough to decide. But, when you find the right watch, it'll be worth it. So, take your time, do your research, and find the perfect watch that matches your character.
For more articles aside from choosing a watch style, visit our main blog page.