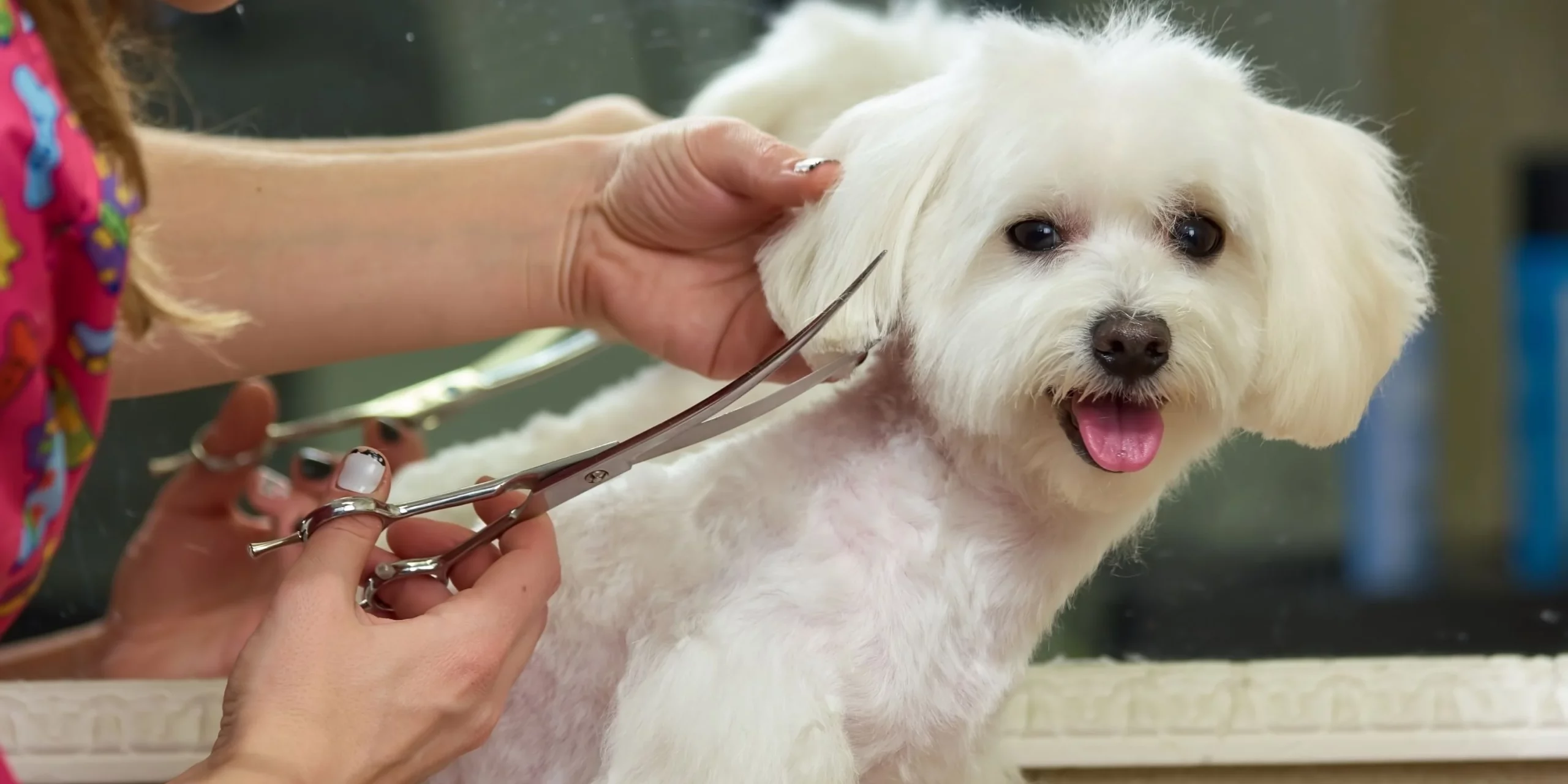 Read Time:
3 Minute, 2 Second
People often say that dogs are a man's best friend. Nonetheless, they require regular care and attention. Thinners are an important tool that every dog owner should have. These are the scissors you need for grooming your dog's fur into the desired style and thickness.
The market is flooded with many brands and models of dog thinning shears, making it difficult to pick the best one for your pet. This article will help you select the finest thinning shears for canines.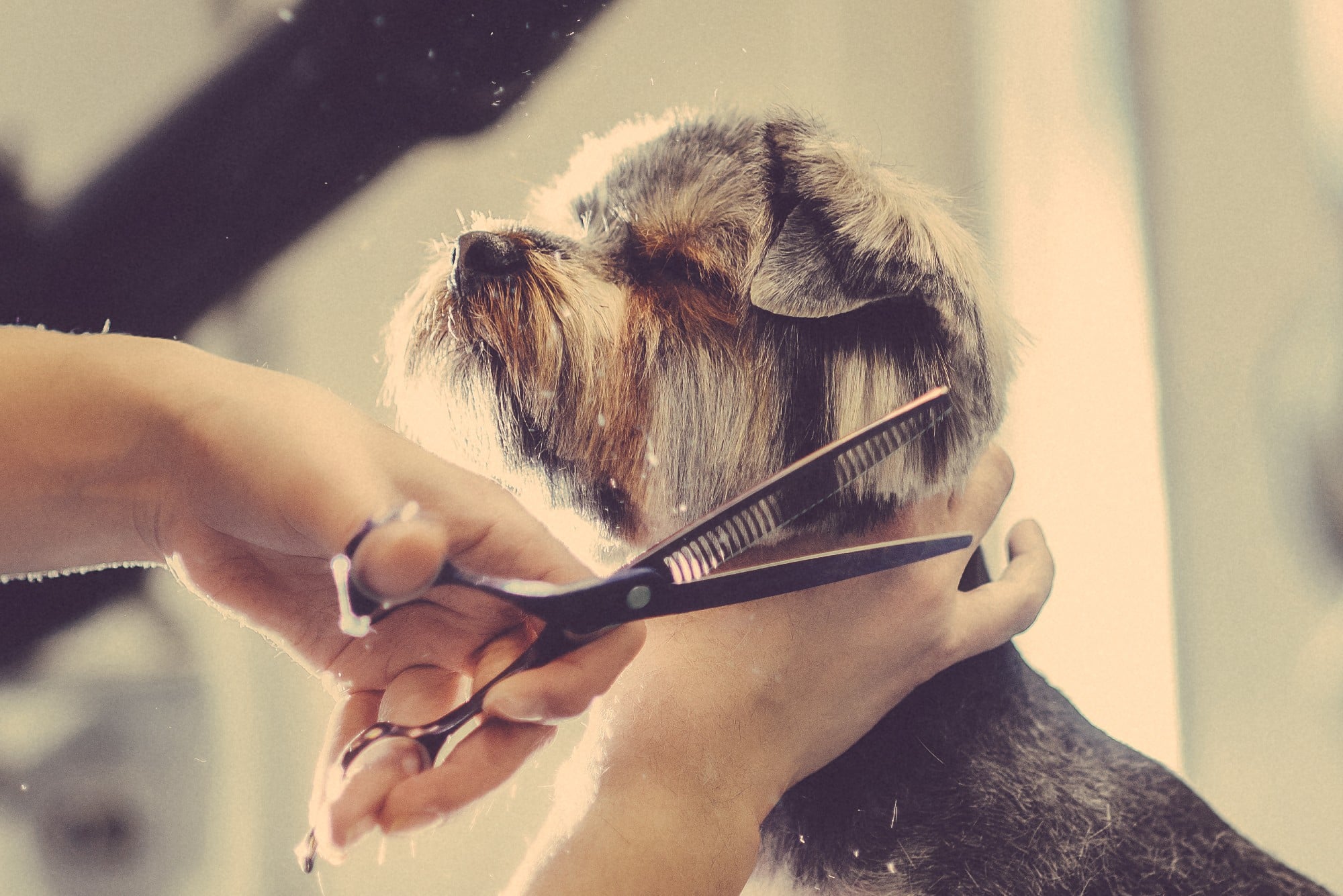 Why Do You Need Thinning Shears?
Firstly, let us understand why you need these specialized scissors in your grooming kit:
To remove mats and tangles – If your dog's coat has any mats or tangles near its skin or ears that cannot be brushed out easily without causing too much discomfort for them.
To reduce fur bulk – Certain breeds such as Poodles or Golden Retrievers have thick coats that can make them look bulky after a while. Using thinning shears helps in reducing this bulkiness while still maintaining their hair length.
To shape their coat – When creating specific styles on different parts of their body like trimming around their paws or ears requires more precision than traditional scissors alone.
The Types of Thinning Shears Available
There are two main types of thinning sheers; single-blade and double-blade: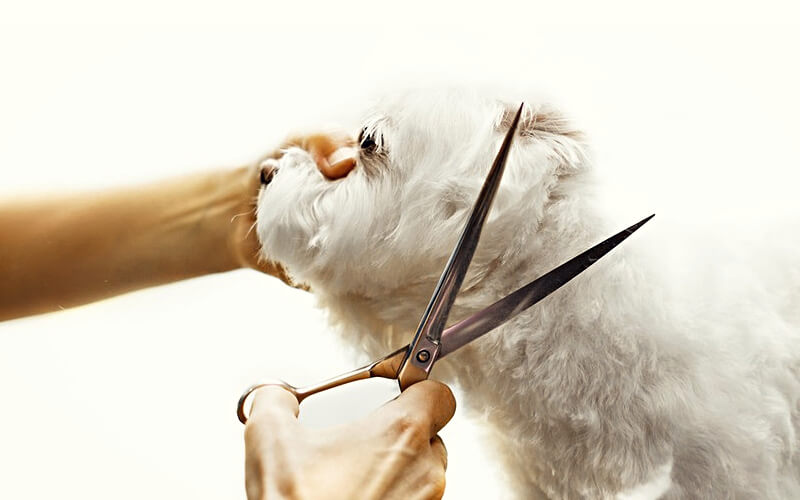 Single-Bladed Thinning Sheers
This type consists of only one blade with teeth that work by removing layers of your dog's fur. The blades are serrated and can be used for both thinning and blending the coat. They are ideal for dogs with thinner coats such as poodles or terriers.
Double-Bladed Thinning Sheers
This type has two blades with teeth on each side, which slide against each other to remove hair from the coat. Double-bladed shears are best suited for thicker-haired breeds like Golden Retrievers or German Shepherds.
Things to Consider When Choosing a Thinning Shear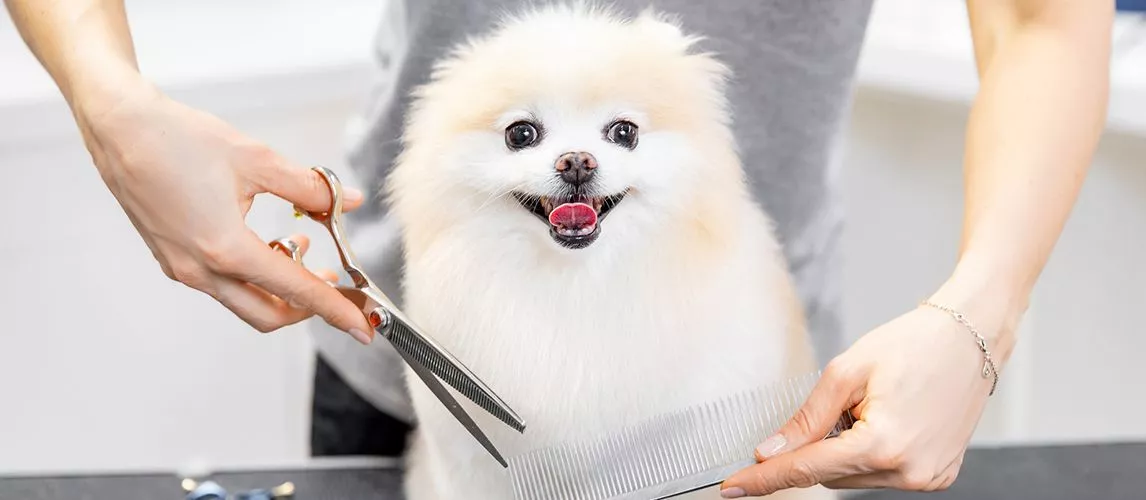 When choosing a thinning shear, there are several factors you should look into:
The Blade Material
The blade material is an essential factor that determines the durability and sharpness of the scissors. High-quality steel alloys such as Japanese stainless steel make excellent choices since they do not rust easily, hold their edge longer than traditional carbon steel blades, and offer better overall performance.
The Number of Teeth on the Blades
Different shears come with varying numbers of teeth per inch (TPI) on their blades. You should choose one depending on how much hair you want to remove while grooming your dog's fur. A higher TPI means more teeth in an inch which will allow you greater control over your trimming process when compared to lower TPI numbers that have fewer teeth in every inch of length along their blade edges.
The Size/Length Of The Blades
You will need different sizes based on what part of your dog's body you're working on – shorter lengths work great around legs/paws while longer ones help shape larger areas like backs.
The Handle Design
The handle design is an important factor when choosing thinning shears. Ergonomically designed handles that fit comfortably in your hand can reduce fatigue and strain on your wrist, making them easier to use for longer periods.
Conclusion
Choosing the right thinning shear depends on several factors such as blade material, number of teeth on blades, size/length of the blades, and handle design. Single-bladed shears are ideal for dogs with thinner coats while double-bladed shears are best suited for thicker coats. With this guide in mind, you should be able to choose the best thinning shear that will make grooming your dog a breeze!