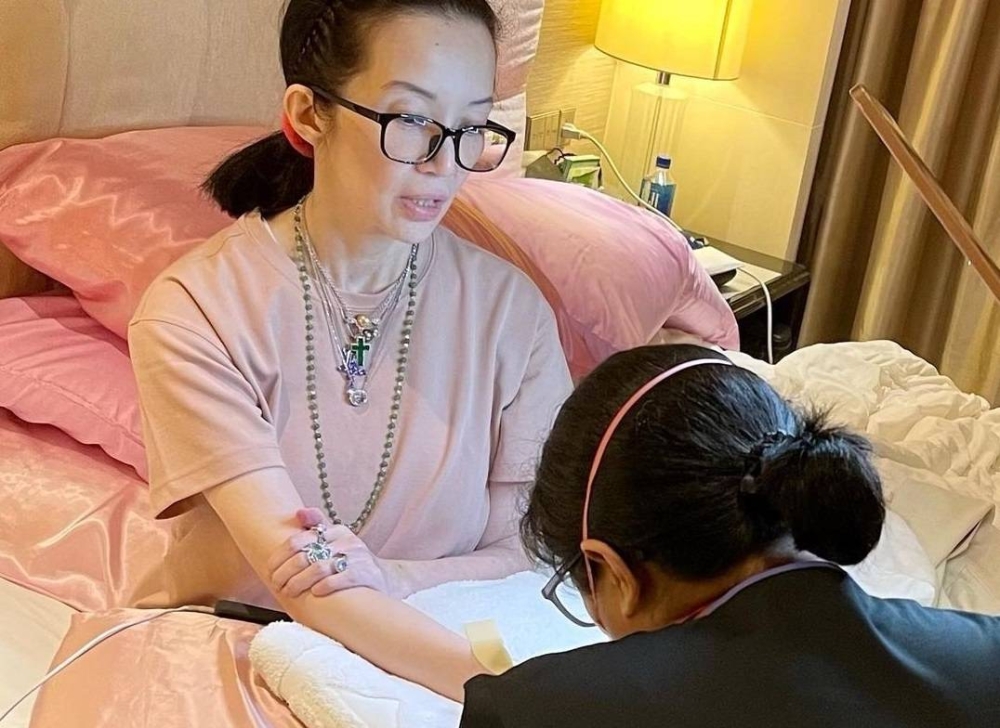 Read Time:
2 Minute, 13 Second
Even though she has been dealing with her illness for a long time, Kris Aquino looks better in recent photos.
Fans and other celebrities have noticed that Kris Aquino looks much healthier now that she has put on weight while she is getting better.
Mark Leviste, the vice governor of Batangas, posted pictures of Kris smiling and hanging out with her longtime friend and her sons Josh and Bimby on Instagram on Tuesday, December 3.
Mark wrote as the title of his post, "Spending the first day of the year with the Queen."
Fans, on the other hand, were happy to see that the Queen of All Media was looking and feeling better.
"Good to see you again Miss Kris. You're looking good. Have a good year. "I hope you get better soon," someone on the Internet said.
"I'm glad to see that Miss Kris is in a good mood. Thank you, Vice, for sending me some pictures of her. Get well soon Miss Kris "Happy New Year, Vice Mark and Miss Kris!" wrote someone else in the comments section.
"I'm so glad to see you, Kris. Praying pra sa tuloy tuloy mong recovery. One Internet user said, "Really miss your talk shows and want to see you hosting so much."
Ogie Diaz, who writes about entertainment and manages talent, also noticed that she had gained weight.
"Mabisa ang dasal ng mga nagmamahal sa kanya, so keep on praying!," he said in a Facebook post.
Kris is in the US to get treatment for her erosive gastritis and gastric ulcer, in addition to the four autoimmune diseases she already has.
The actress and TV host talked about her health and treatments on Christmas Eve. In an Instagram post, she said that her first treatment will be immunotherapy, which uses some of the same drugs as chemotherapy but costs less.
"I want to say THANK YOU to all of you who still pray for me, my sons, my sisters, and their families back home," she wrote in her post.
Kris also thanked people from the BPO industry, even though they knew the call was being recorded, for wishing her well and a quick recovery.
She said, "We may be on opposite sides of the world, but it means a lot to know that many of you who don't even know me or my sons care enough to remember us and want me to win this battle with my autoimmune conditions that seem to go on forever."
Look at the timeline of Kris Aquino's health scares:
Migraine
Kris Aquino's migraines are one of her main health concerns. In 2017, she got 34 injections to stop the headaches.