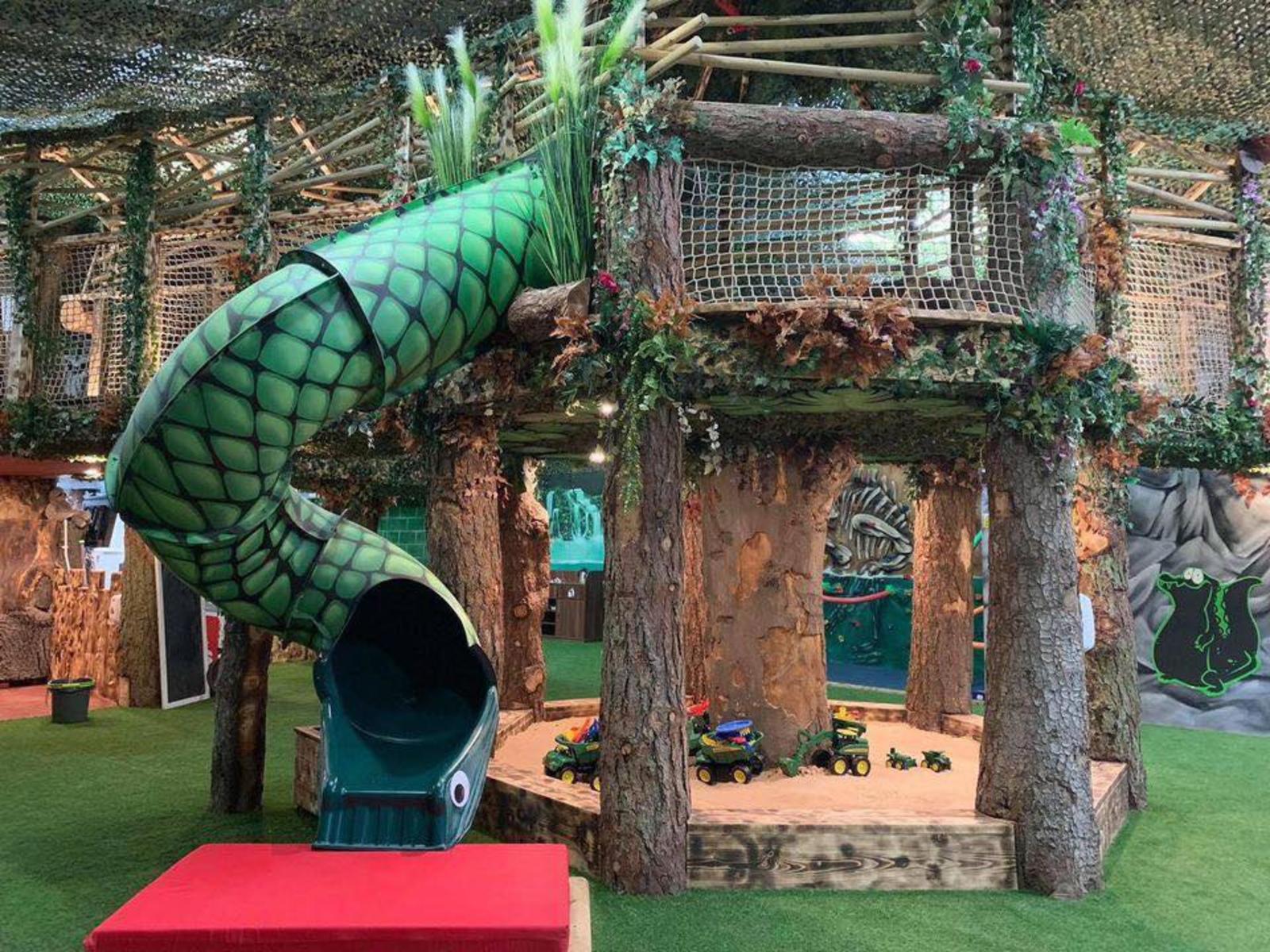 Read Time:
3 Minute, 4 Second

Review of Castaway Play activities
Castaway Play, located in Congleton, Cheshire, is a relatively new play experience that is ideal for all weather conditions. Congleton Garden Centre is a truly innovative location. It is a safe environment for children, with pirate play, an indoor jungle, and a covered outdoor castaway playground.
You make appointments for two-hour sessions. The indoor area is more wooden adventure play than soft play. However, there is a small enclosed padded area for babies. There are two areas with seating.
There are sandpits, a climbing frame, water play areas and walkways between the two.
Additionally, there are two bouncy castles.
Playing Area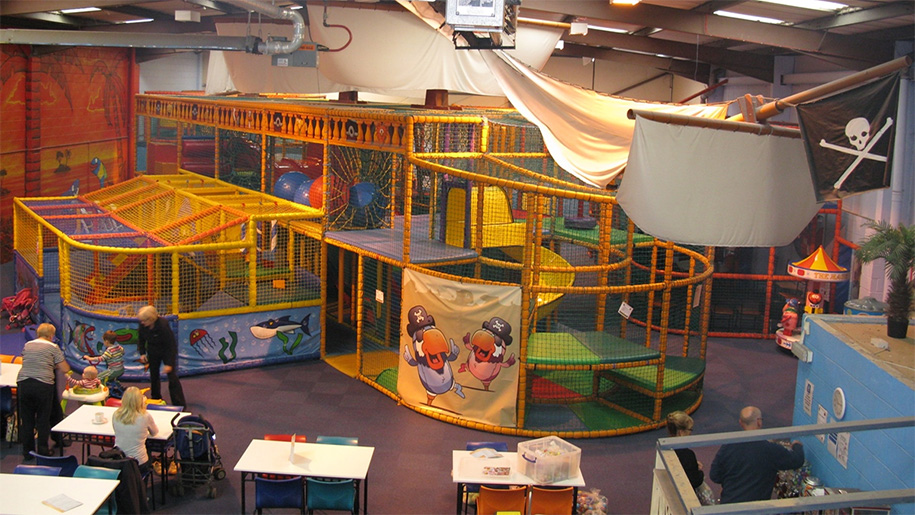 The playground is covered but open to the elements outside. There are numerous slides as well as a large sandpit. Make sure you bring a change of clothes because your kids are unlikely to stay clean.
It began with just one pirate room and has since expanded to include a Jungle Room, a sensory-play area, and party rooms for birthdays and special events.
Dinosaur models greet you at the play center's entrance before you can walk through to a large indoor beach with slides and sand play equipment. You can then proceed to younger children's play areas, which include sectioned soft play and smaller slides, as well as Princess-themed bouncy castles and a Gruffalo-themed play area.
You can then proceed to the main indoor play area, which includes another large beach area with a pirate ship. There's also a car track and a mini-river where kids can 'pan for gold'.
Mini-builders can work on a construction site, climb on a large climbing structure, or bounce on another mini bouncy castle with slides. The play center's main café, which is open seven days a week and serves hot food, sandwiches, and cakes, is also located here.
There are two more cafes at the opposite ends of the play kingdom that are open during peak hours on weekends. The center has play areas for infants up to the age of nine, with a height limit of 145cm.
They do have a website, and all current information can be found on their website and Facebook page. Please use this link to access a secure website where you can purchase tickets in advance.
How to get there and the cost
Castaway Play is located at 71 Moss Road, Astbury, Cheshire, CW12 3BP. Tickets can be purchased online at the Castaway Play website. It's best to make a reservation during peak times, but walk-ins are welcome during the week.
FAQs and Additional Information Castaway Play
1.Is food and beverages available?
Within the play area, there is a small cafe that serves hot and cold food and drinks, as well as children's box meals.
2.What are the most important things to do?
There is a pirate play area, an indoor jungle, and a covered outdoor castaway playground. There are restrooms and a food and beverage stand.
3.How much do the tickets cost?
*Prices are subject to change and/or online discounts.
Cheap. The cost of the indoor area is £6 per child, which includes one accompanying adult; additional adults are £1.50.
4.Is there parking available?
The garden centre provides free parking.
5.When will they be open?
The house is currently closed, but Castaway Play is open for the majority of the year. Please visit their Facebook page for the most up-to-date opening hours.
6.Is it dog-friendly?
Dogs are not allowed.
7.Are they easily accessible?
Please get in touch with the venue.
You can also read here Heartbreak hill: the ultimate running destination