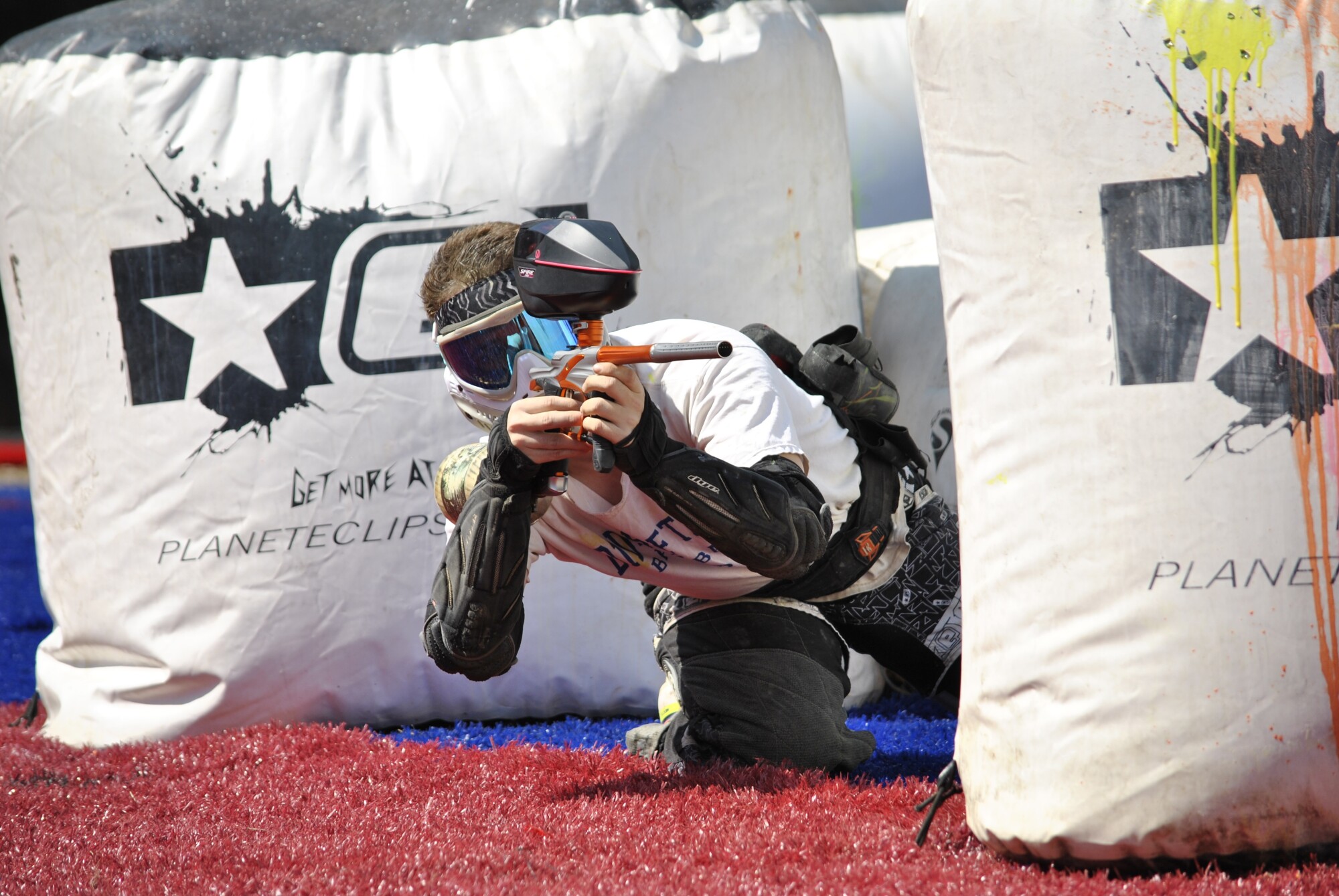 Read Time:
2 Minute, 54 Second
Paintball is a sport that is growing in popularity. It is a great way to get outdoors and have some fun with friends. But before you go out there and play, there are a few things you need to know before you head to the field.
Like any other sport, there are paintball rules and standards to help players have fun but still stay safe along the way. Here is a guide to the rules of paintball and how to play it the right way.
Wear the Appropriate Safety Equipment
An important part of paintball safety rules is to wear the appropriate safety equipment. This includes a paintball mask to protect your face and goggles to protect your eyes. A paintball gun should also have a barrel sock to cover the muzzle and prevent paintballs from coming out of the barrel.
Paintballs can break the skin, so it is important to wear long sleeves and pants that aren't loose to protect your skin. Paintball has its safety risks, which you can read more here, but with the right safety equipment, you can avoid these.
Purchase Tested Paintballs From Authorized Dealers
Purchasing paintballs from authorized dealers is the best way to ensure that you are getting a high-quality product. Authorized dealers have been tested and approved by the manufacturers to sell their products.
They also typically offer a warranty or safety guarantee on their products. Do not attempt to buy paintballs that aren't from authorized dealers, as these might do more harm than good and take the fun away from the game.
Do Not Alter Paintballs
Paintballs are carefully calibrated spheres of paint that are shot at high speeds from specially designed markers. They are to be used unaltered, as any alteration can result in dangerous breakage and misuse.
Do not alter paintballs in any way, including drilling holes or adding foreign substances. Doing so voids all safety and use warranties and may do harm to both you and your fellow players.
Use Standard-Issue Paintball Guns
There are many different types and brands of paintball guns on the market, but it is best to use a standard-issue paintball gun. These guns are typically easy to use and are not as expensive as some of the other options on the market.
Standard-issue paintball guns are a great option for those who are just starting out and are not looking to spend a lot of money on their equipment.
Do Not Shoot at Unprotected Body Parts
One of the most important rules of paintball is never to shoot at unprotected body parts. This includes the head, neck, and groin area. All players must wear a mask to protect their face and neck, and paintball gloves to protect their hands.
Groin protection is optional but is highly recommended. It is also important to never shoot at players who are already eliminated from the game. This is considered extremely poor sportsmanship and can result in serious injury.
Follow the Rules to Make Sure Playing Paintball Rules
To conclude, paintball is a sport that is enjoyed by many people all over the world. It is a safe, fun, and competitive way to spend time with both friends and family.
If you are interested in playing paintball, be sure to understand paintball rules and regulations before you and your group start playing. Most importantly, have fun and stay safe!
For more tips and guides like this, be sure to visit our blog today!