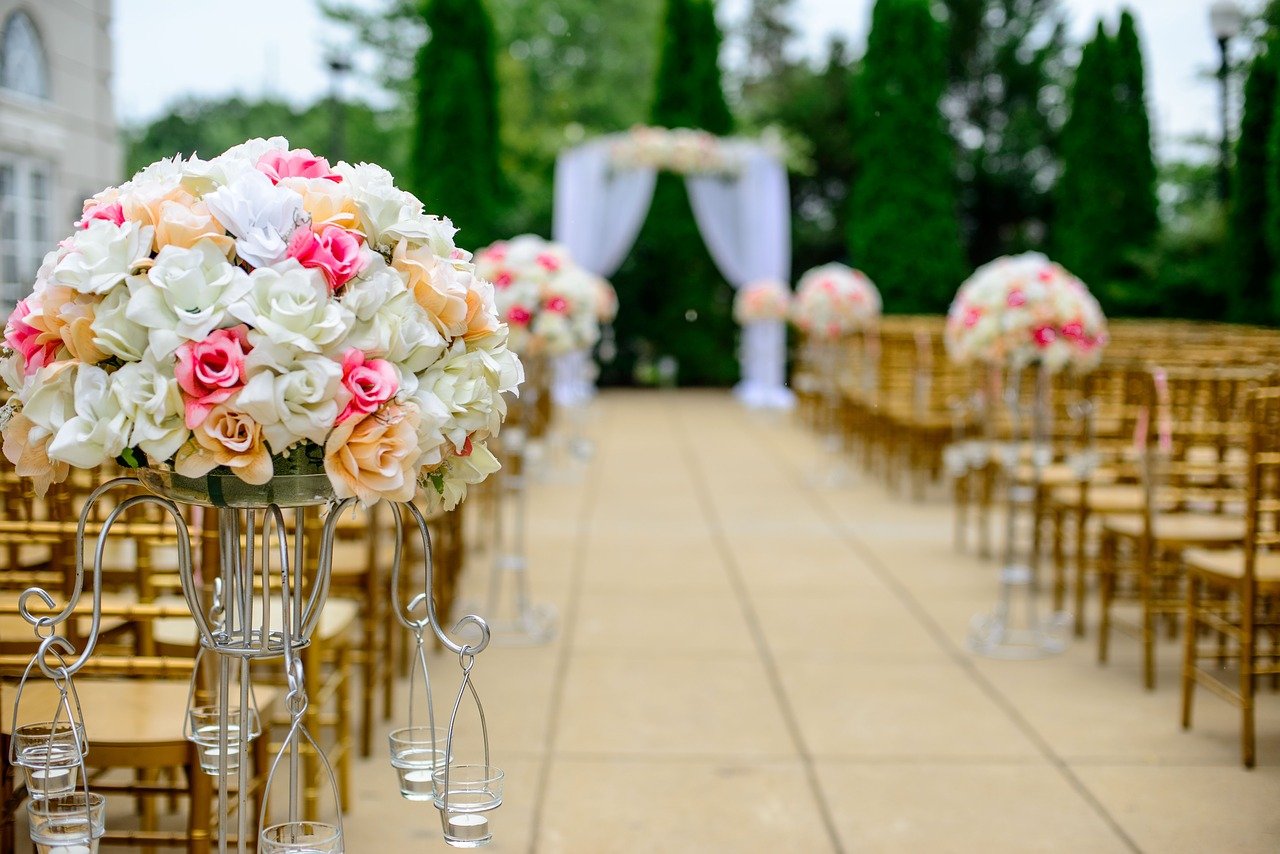 Read Time:
4 Minute, 58 Second
Choosing a wedding date and booking a wedding venue are basically the first steps in planning a wedding. Finding the perfect event space for your wedding ceremony and reception is no simple task. We made this list of the most beautiful wedding venues on Long Island and elsewhere to make things easier and make this process a little less stressful. With its seemingly endless coastline on both the South Shore and the North Shore, Long Island is filled with beautiful wedding venues, and this list will help you find the best of the best.
The Crescent Beach Club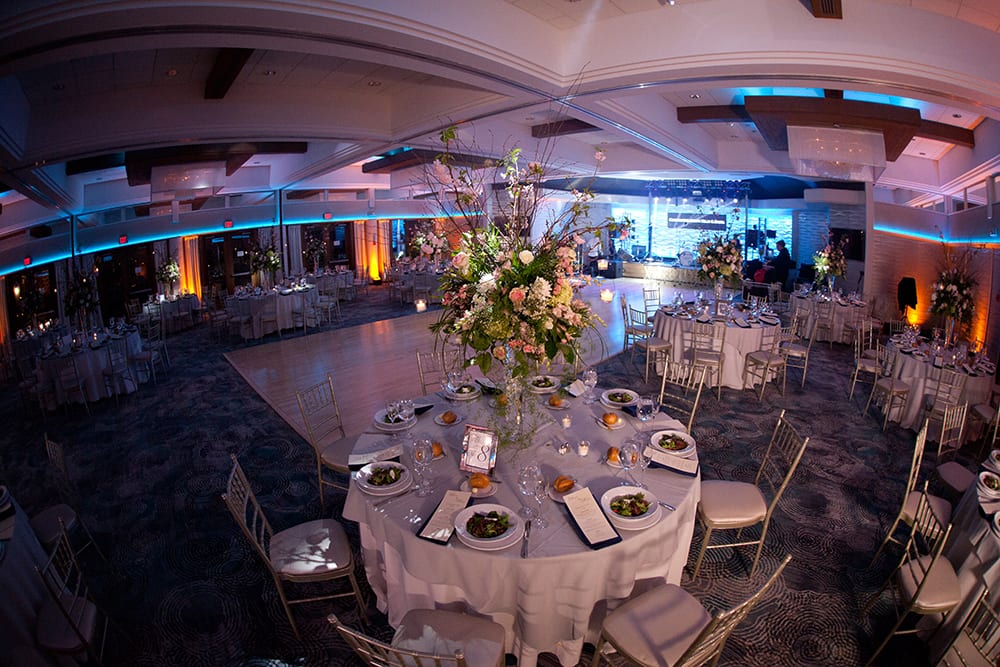 The Crescent Beach Club is a wedding venue on Long Island that has everything a couple could need for their wedding. This venue is right on the water in Bayville. It has a variety of indoor and outdoor event spaces that look out over the beautiful Long Island Sound and can seat up to 400 people.
At The Crescent Beach Club, the Grand Ballroom is the most important place for a wedding reception. It has windows from floor to ceiling that let in a lot of natural light, and the crystal chandeliers and sliding glass doors make it feel like a Rococo palace. Weddings can be held on the private beach, which adds a touch of romance and the beauty of the outdoors.
Inn At New Hyde Park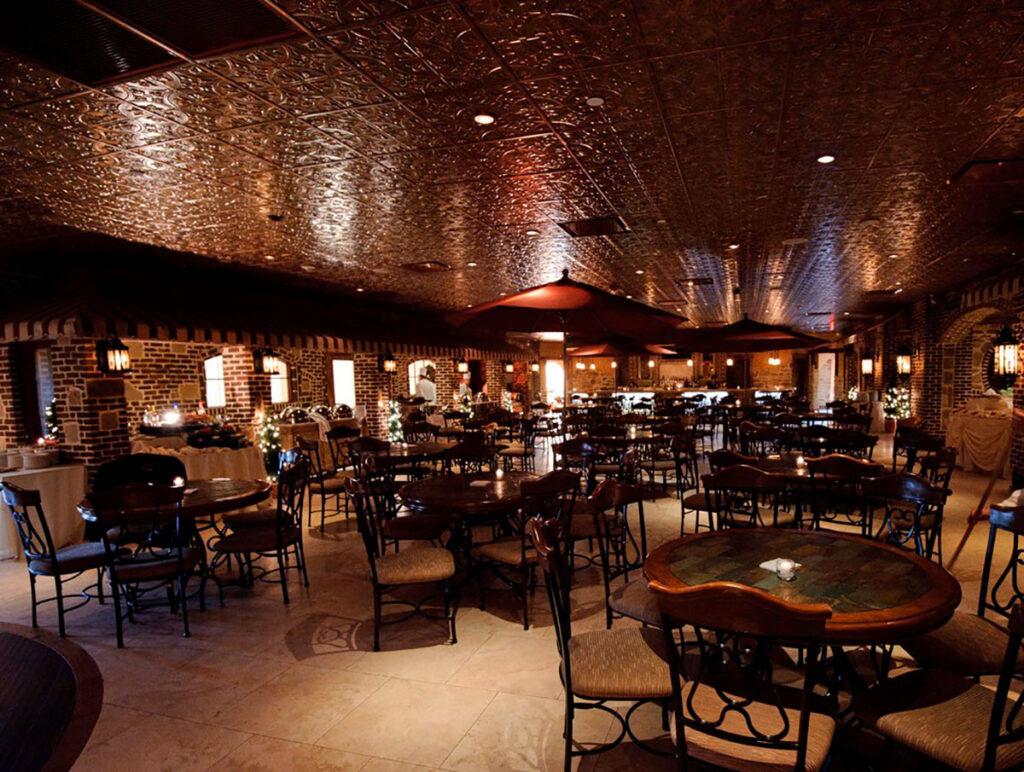 The Inn at New Hyde Park is a beautiful place for events and weddings on Long Island. It is in the historic town of New Hyde Park. Since this place has been open since 1938, its formal gardens, fountains, and enticing decor give it the weight of history.
The Georgian Ballroom is the primary space for events at this venue. It can hold up to 500 people. This ballroom stands out because it has crystal chandeliers, bars made of mahogany and granite, and painted ceilings that are 15 feet high. Smaller parties can use a few other event spaces. The Gable Ballroom and the Tuscany event area can each hold up to 250 people.
Windows on the Lake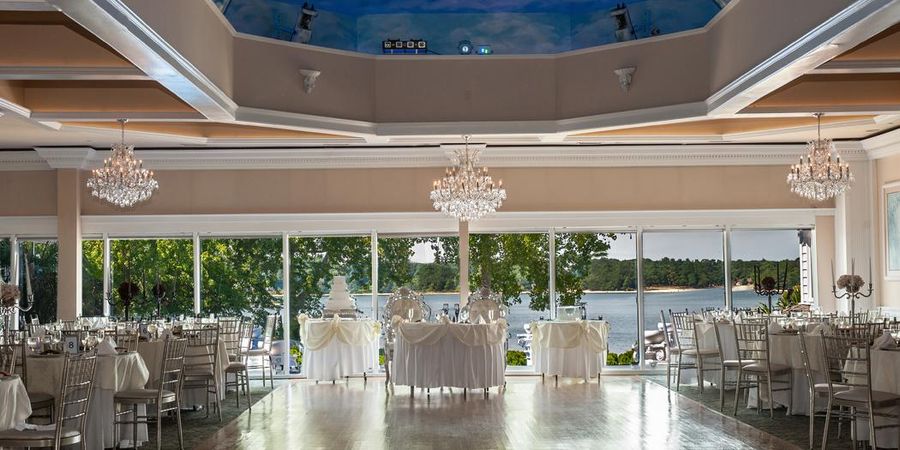 One of the most popular places for events on Long Island and beyond is Windows on the Lake. This venue is in Ronkonkoma, and the wait staff can help set up and clean up, as well as offer catering from a team of professional chefs and event rentals.
On the outdoor patio, drinks can be served, and receptions can be held in the banquet hall, which can seat up to 300 people. Ceremonies can be held at the lakefront, so vows will be said in front of a breathtaking view that will keep all the guests and loved ones interested and speechless.
The Hotel Garden City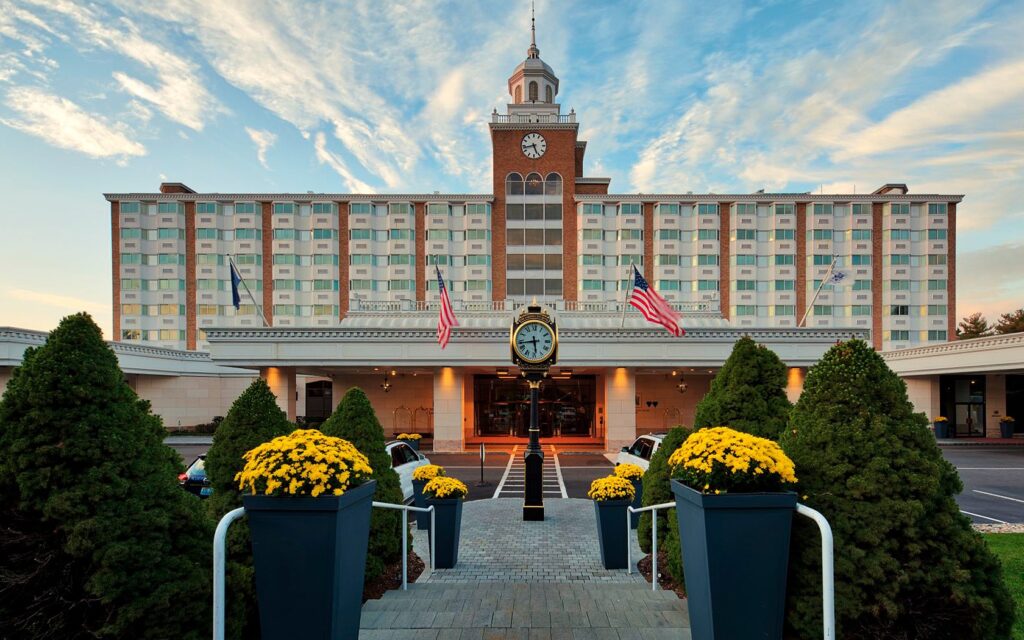 Since its opening in 1874, the Garden City Hotel has been a local landmark and a popular destination for both residents and tourists. The venue's Grand Ballroom is a great place for a wedding reception because its crystal chandeliers make the room feel grand and elegant. The ballroom is 4,250 square feet, so it can easily fit 300 people who are sitting down.
The 1 800 square foot Rotunda, the Cotillion, and the Societe Suite are also available for events. When you book a wedding at The Garden City Hotel, you can get a room for the night, help planning the event, a wedding cake made just for you, lighting and sound equipment, parking and valet, and so much more.
Engineers Country Club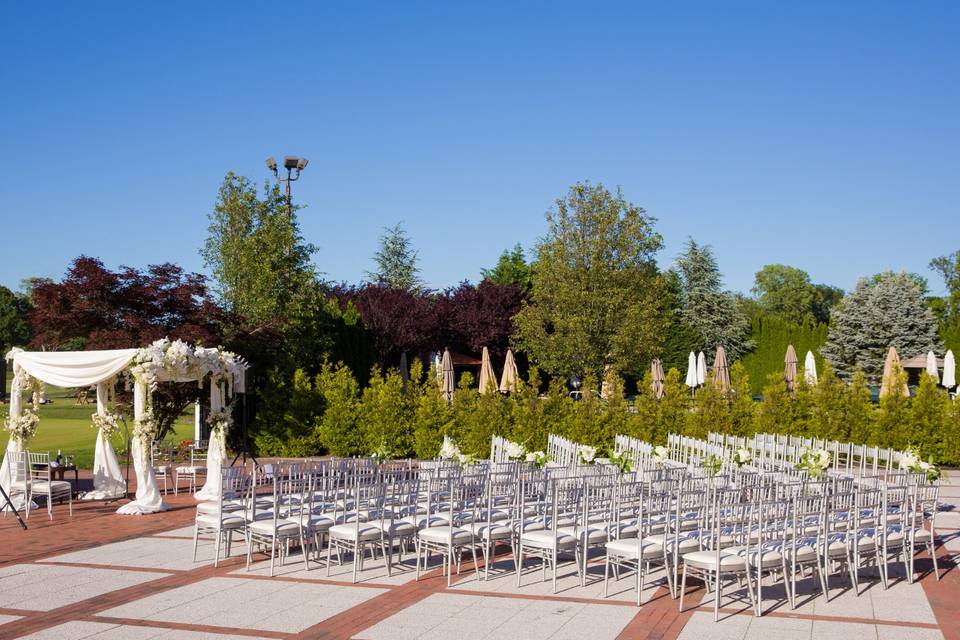 Engineers Country Club is a classy place for wedding ceremonies and receptions. It is in the historic town of Roslyn in Nassau County, Long Island. At this venue, a team of expert chefs takes care of the catering, and a team of dedicated planners and coordinators can take care of the floor plans, details, and logistics of the wedding day to make sure that everything goes smoothly.
Chateau Briand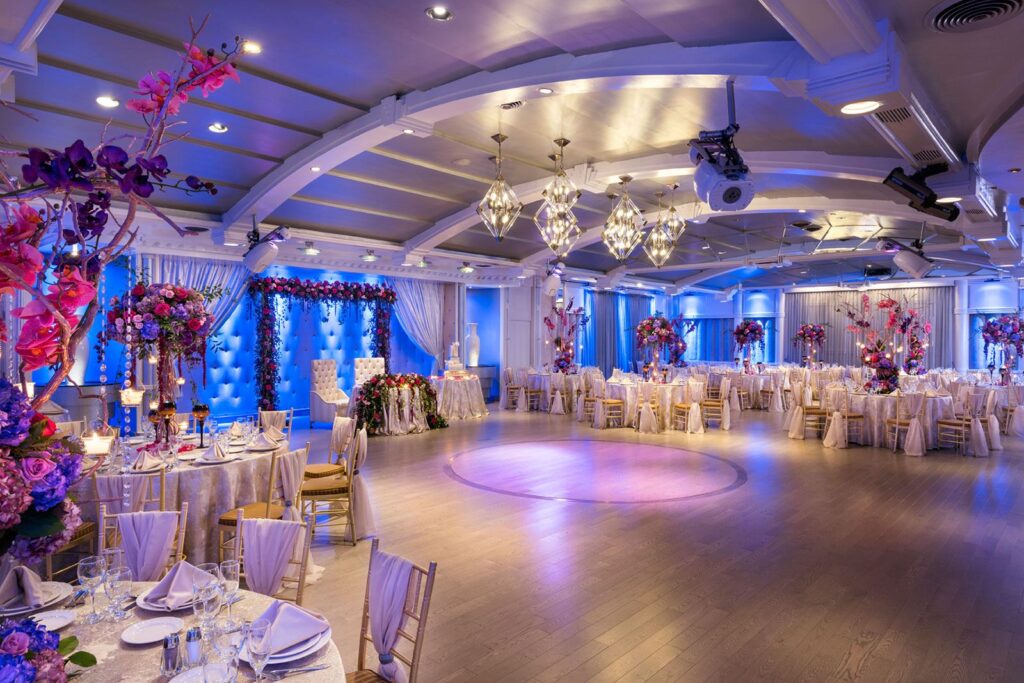 Chateau Briand is a beautiful place to have a wedding and reception. The incredible, luxurious, and shiny banquet hall, which is named after Leonardo da Vinci, can seat up to 350 people. This venue is the very definition of elegance, with its Swarovski crystal chandeliers, Brazilian cherry wood floors, and roaring fireplace.
A team of dedicated chefs with a lot of experience in the hospitality industry caters events at Chateau Briand. When you book this lovely wedding venue, you get high-quality audio and video equipment.
Vienna of Roslyn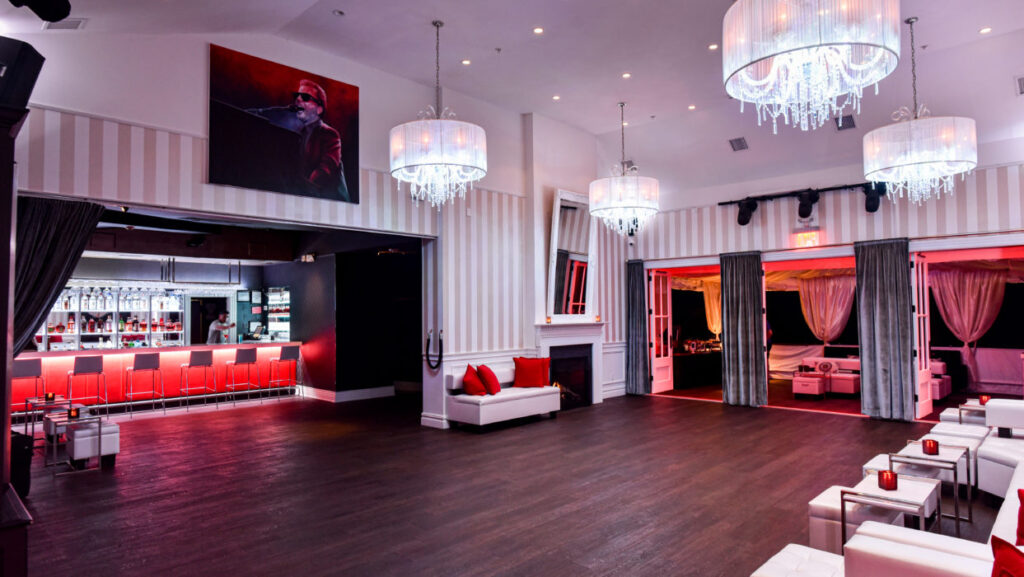 The Vienna of Roslyn is near the train station, which makes it easy for both people from out of town and people who live in the area to get there for wedding ceremonies and receptions. This place can seat up to 100 people, which makes it great for smaller, more personal events. There is a team of dedicated planners and coordinators on staff, which is a great perk for a happy couple who wants some help with the logistics and organisation of their wedding day.
The floor plan can be changed to fit the needs of the couple, making the whole process of planning a wedding with the staff here completely unique and custom-made. Now that you and your partner have finished reading this list, we hope you both have a better idea of how many amazing wedding venues there are in your area. It's easy to get used to a level of luxury that is just out of reach when you live in New York City, whether it's the penthouse apartments on Central Park West or the brownstones in Park Slope.
Conclusion
With this list, though, you can find wedding venues that are both luxurious and affordable, which is great for local couples who are planning their weddings and want their event space to have a unique artistic flair and good looks. Having said all of that, we wish you and your partner the best of luck as you continue to plan your wedding.
We hope that you can book your wedding at the place of your dreams.