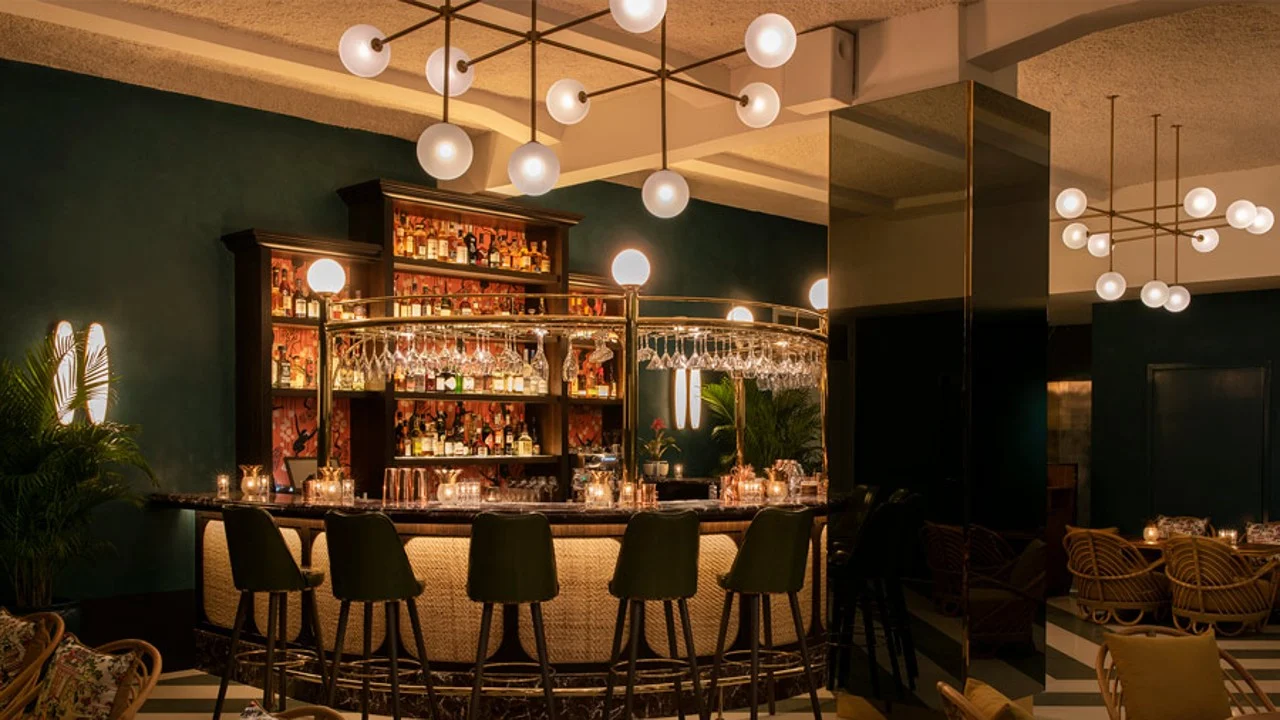 Read Time:
3 Minute, 11 Second
Known for its lavish high tea spreads and buffets stocked with Singaporean hawker classics, Straits Cafe at the historic Grand Hyatt hotel transports diners back to old world Singapore. Since opening in 1982, Straits Cafe has captured the cuisine of Singapore's rich culinary heritage through enduring dishes that reflect the city-state's Malay, Chinese and Indian influences.
Below we unravel the origins and offerings of this iconic Singapore dining destination that provides a delicious taste of culture and history with every visit.
Bringing Singaporean Cuisine to Five-Star Hotels
Straits Cafe originated as one of Singapore's first hotel restaurants celebrating local flavors when it opened in the Grand Hyatt in 1982. It was revolutionary for a five-star hotel to dedicate a restaurant to local cuisine during an era when Continental and French cuisine ruled fine dining.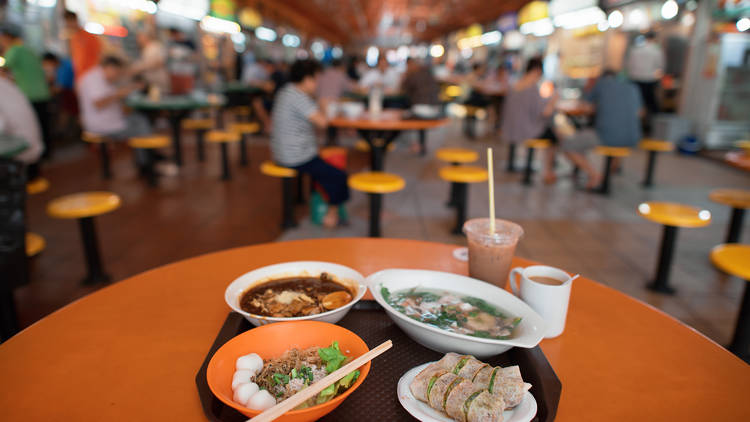 The Grand Hyatt was the first international five-star hotel in Singapore, and Straits Cafe introduced global travelers to Singapore's rich culinary traditions through buffets featuring Chinese, Malay and Indian specialties. Its success paved the way for other hotels to showcase Singaporean cuisine.
Cuisine Reflecting Singapore's Culinary Melting Pot
Singapore's cuisine draws influences from its Chinese, Malay, Indian, Peranakan and Eurasian communities blended into local specialties. Signature dishes often combine ingredients and techniques across culinary traditions.
At Straits Cafe, diners can taste this fusion through Singaporean classics like:
Nasi lemak – Fragrant coconut rice, chicken curry, fried anchovies
Laksa – Spicy coconut soup with noodles, shrimp, tofu puffs, egg
Hainanese Chicken Rice – Poached chicken with rice cooked in chicken broth
Roti Prata – Flaky flatbread often served with curry chicken or fish stew
Satay – Skewered meat with peanut sauce for dipping
Popiah – Fresh spring rolls wrapped with turnip, egg, shredded radish
Through enduring dishes, the heritage of diverse communities that shaped Singapore's food legacy shines through.
Bringing Hawker Fare to Hotel Dining
Beyond formal plated dining, Straits Cafe also recreates the ultimate Singaporean food experience – hawker stall dining. Open "live action" cook stations scattered throughout the restaurant mimic hawker markets where guests can browse diverse stalls offering specialties like:
Wok fried noodles – Chow mein, pad thai, char kway teow
**Indian vegetarian ** – Dosai, idli, paneer curries, dal
Roast meats – Roast duck, char siew pork, chickens
Seafood bar – Chilli crab, laksa, oysters, prawns
Desserts – Grass jelly, cendol, rice pudding
Soup & porridge – Fish ball soup, chicken porridge congee
The dynamic open kitchen concept allows diners to sample dishes representing various culinary traditions just as if strolling through bustling hawker markets.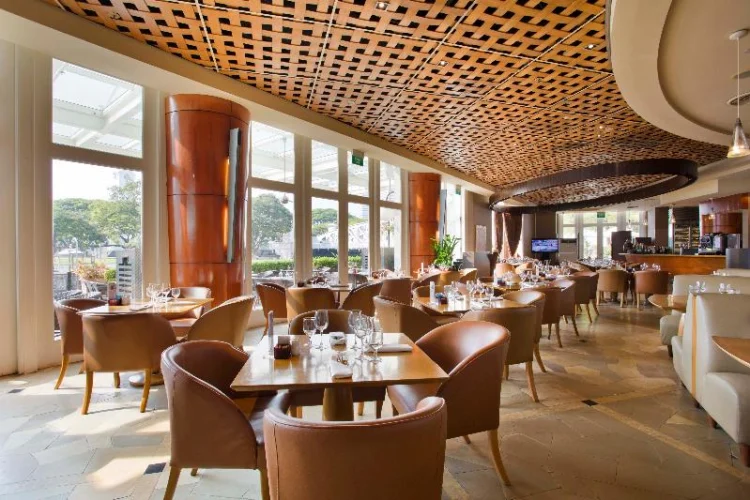 Heritage Afternoon Tea Experience
Beyond expansive buffet spreads, Straits Cafe provides a refined taste of Singaporean fare through their lavish Heritage Afternoon Tea experience. This indulgent multi-course afternoon tea journey includes updated local desserts and savory bites like:
Pandan chiffon cake – Light-as-air pandan-infused coconut sponge cake
Soursop cheesecake – No-bake cheesecake flavored with the tropical soursop fruit
Ngoh Hiang – Minced meat & prawn rolls flavored with five spice powder
Otak-otak – Spiced mackerel fish cakes grilled in banana leaves
Kueh Pie Tee – Crispy pastry cups filled with julienned vegetables & shrimp
The elegant Heritage Afternoon Tea transports guests to colonial era Singapore through flavors, storytelling, and unique tableside service rituals.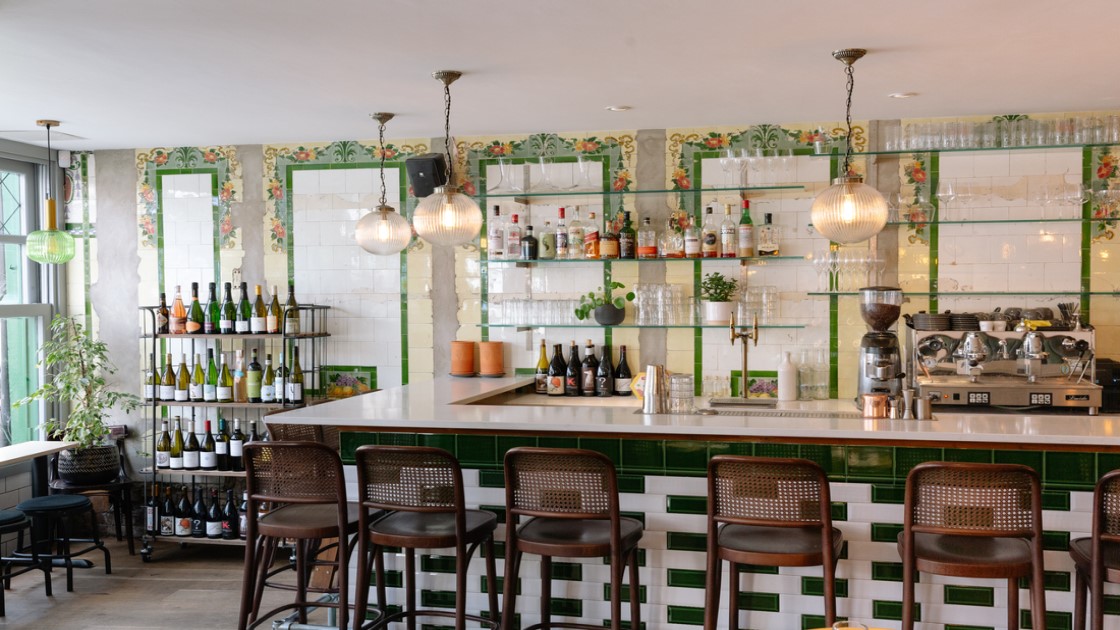 A Restaurant Spanning Generations
Today Straits Cafe remains a beloved mainstay of Singapore's dining scene, serving hotel guests and locals alike. While menus evolve with the times, Heritage dishes and traditions anchor diners in Singapore's rich food history.
Through cuisine, the storied restaurant provides a meaningful look into Singapore's communities and cultures woven together by food. Each dish tells a delicious tale of the generations of cooks that shaped the island's aromatic melange of influences.
At Straits Cafe, savoring Singaporean cuisine becomes a history lesson on your plate, providing a one-of-a-kind dining experience found nowhere else in Singapore.