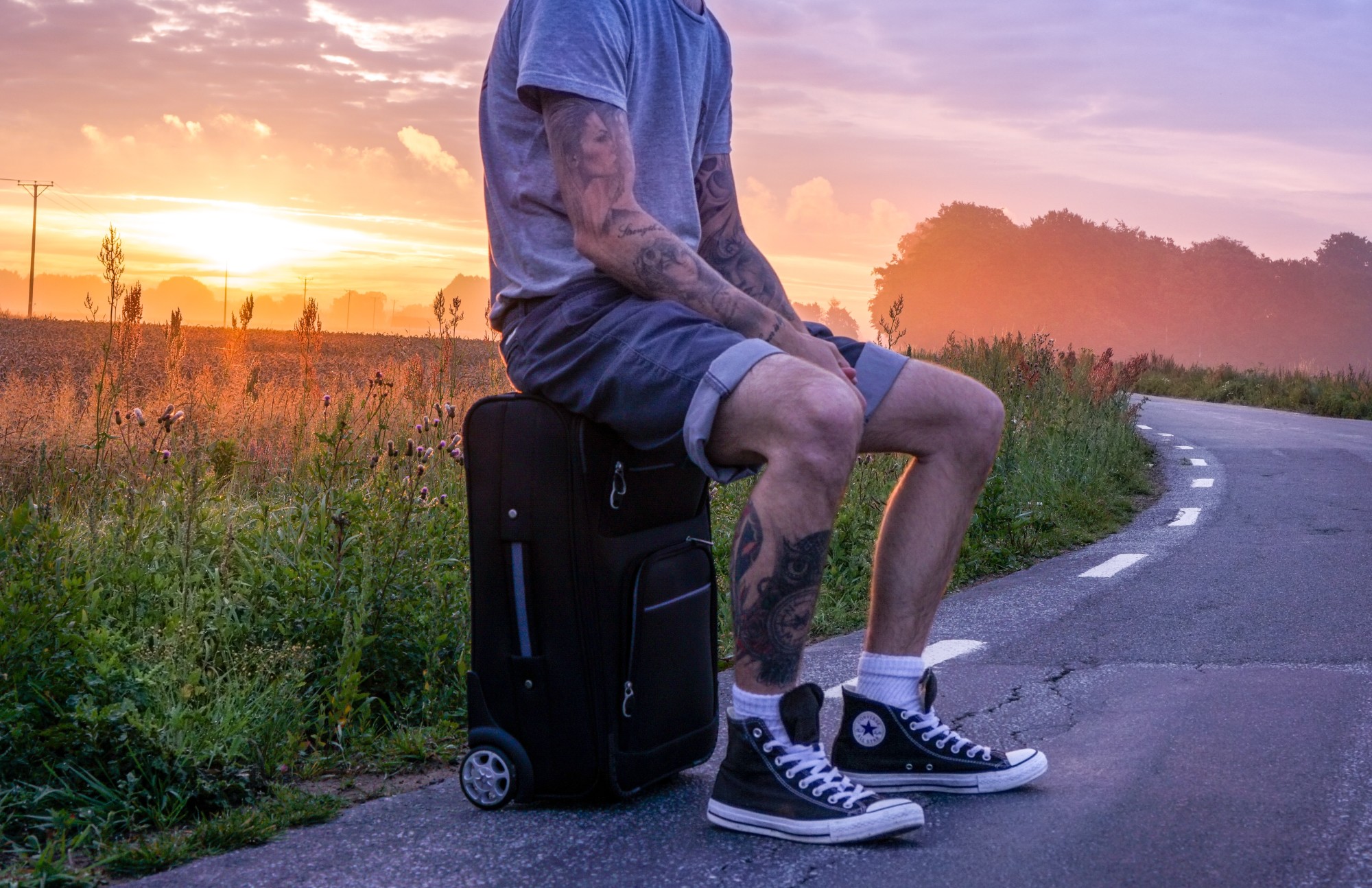 Read Time:
4 Minute, 49 Second
Chuck Taylors alone account for more than 270,000 sales per day. However, this doesn't even include the many other available Converse sneakers.
Few shoe brands have done as well as Converse over the years, and it remains a popular choice for anyone looking for comfortable, stylish sneakers. If you've started looking for Converse shoes to buy, however, you may have noticed many options available.
Fortunately, we'll help you make your choice. In this guide, we'll list the best types of Converse shoes available today.
What Are Converse Sneakers?
Converse is among the most iconic shoe brands in the world, and the brand has released numerous shoes throughout the years that have become cult favorites.
While Converse has historically released shoes known as skating shoes and basketball shoes, the shoes are also known as casual shoes that can go well with just about any outfit. Just about all Converse shoes are considered unisex, so anyone can choose any of the shoes that have been released and start wearing them as part of their unique style.
There are many variations of Converse shoes, but the core look is always the same, and the shoes are always instantly recognizable.
Best Types of Converse Shoes
So what are the best types of Converse shoes? Here are the best Converse styles that you can find today.
Converse All-Star Chuck Taylor Low-Tops
The Converse Chuck Taylor Low Top shoe is one of the most popular Converse shoes of all time and has survived throughout the years as a top choice.
Named after the basketball player Chuck Taylor, this low-top shoe is one of the best-selling Converse sneakers out there. It won't be going away anytime soon.
This shoe features a classic design that people of all types love to have in their collections. These shoes offer excellent breathability and are a minimalist and straightforward option to consider.
Converse All-Star Chuck Taylor High-Tops
The high-top variety of the shoe listed above, the Converse Chuck Taylor High Top shoe is another great option to consider if you're searching for a great new pair of sneakers.
While the low-top variety seems to be a bit more popular, their high-top counterpart is pretty close. These shoes also have a classic design that has remained a favorite among Converse lovers for years.
These shoes work well in just about any situation and offer great versatility in a lightweight shoe. The upper is very breathable, and the fit is excellent.
Be sure to consider these Chuck Taylors if you're looking for some Converse sneakers to buy.
Chuck 70 Hi
The Converse Chuck 70 Hi is an impressive Converse shoe with a vintage feel that will take you back in time.
This is a great shoe for everyday use, thanks to the added bit of cushioning, stability, and sole thickness when compared to the Chuck Taylor All-Star options listed above. This shoe's construction is a bit sturdier and doesn't feel quite as loose and flimsy compared to the Chuck Taylor All-Star.
The Chuck 70 Hi has a heavier canvas, advanced cushioning, and vintage stitching. The shoe also features more arch support and an impressive, stylish design that you're sure to love.
Converse Run Star Hike
The Converse Run Star Hike shoes feature a unique Converse design with a jagged outsole that extends to the back. These shoes make a big fashion statement but are also very comfortable and supportive.
This shoe gives a lot of stability to the wearer thanks to the outsole and its elevated construction. Like many other types of Converse shoes, the Converse Run Star Hike will fit with just about any attire and will work well whether you're aiming for a sporty, casual look or going for a hike.
Make sure that you take a close look at these unique Converse shoes if you're looking for a great pair to wear.
Converse All-Star Pro Leather
The Converse All-Star Pro Leather is another timeless option with a great history, dating back to basketball in the 70s.
This style of Converse shoes features construction from ultra-premium leather and has a bold look that makes a clear statement. This shoe strikes a good balance between being light and providing comfort and durability.
If you're looking for this shoe or other great Converse sneakers, shop on Kickscrew.com.
Converse Star Player
The Converse Star Player shoes are a great pair of shoes to consider if you're looking beyond the crowd favorites, such as the Chuck Taylor All-Star.
The Converse Star Player shoes are comfortable and well-fitting as well. These shoes have a durable underside and an outsole with excellent grip.
While the design isn't too wild and crazy, its simple, stylish design will have you feeling fashionable. If you're looking for comfortable Converses with a great minimalist look, consider getting a pair of Converse Star Player shoes.
Converse One Star
Another classic model of the Converse sneaker is the Converse One Star. Originally released as a basketball sneaker in 1974, this shoe became popular among everyday people in the early 90s.
One-Star shoes feature thicker soles than All-Stars do. The shoes are also often constructed from a material other than canvas.
There are plenty of variations of this timeless sneaker to choose from, so be sure to look at your options and choose one that fits in with your style.
Choosing the Best Converse Shoes for Your Needs
If you want to buy Converse shoes, consider the options listed above. There are many types of Converse shoes, but the styles above are some of the most popular of all time.
Do you need more style tips and buying guides? Read through our blog now to find more useful articles.