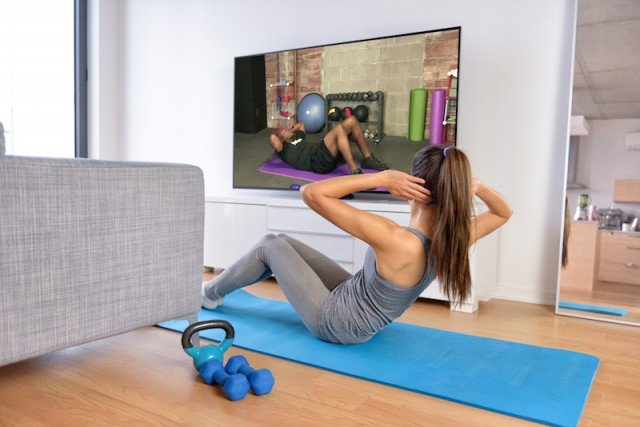 Read Time:
2 Minute, 36 Second
Choosing the best workout regimen that would suffice your requirement becomes primary motto as soon as the person decides to indulge into the fitness routine. Finding a right gym, putting extra effort to club your routine and eventually keeping a check on your pocket will land you not only getting out of your comfort zone but struggle to continue with the routine.
There are lot more options available to fitness these days apart from the monotonous free weights and treadmills. And if you have made up your mind to customize the workout routine according to your time and place, then various online fitness program are trending that will meet your needs.one of the best part about online training is that one can opt for an online fitness coach without sharing out to much cash unlike a gym where a personal will cost you heavy most of the times.
Planning workout routine to get fit
While opting for an online training the biggest challenge one come across is toself-motivate as many times there won't be a trainer on the other end. A person can work out watching exercise videos on personal computer or TV. There are many Apps for the same that you can download it in your smart phone and enjoy the service better. If you are in doubt whether the result will be the same as compared to workout in gym, then it's up to the person and how religiously he/she stick to the routine. Even though you are not privileged to a trainer but there are online fitness coach available at your service through emails and messages who not only help you to chalk out the best fitness training that is required but also to keep a track on it. A proper diet plan along with the fitness regimen is also essential and the online program also provide with the proper diet plan.
These days many professional websites provide face to face interaction with the trainer once a week via Skype which will help you to discuss your goals, and most importantly to check whether a particular exercise or lifts you are practicing is correct or not. One of the best facility when comes to using Apps for training are that they enable you to visualize your transformation by creating multiple models that represent your body throughout different stages.
Online training services are best if you properly follow and utilize the facility, the trick is to find out the best online service that will suffice your need. Many professionals are into online fitness service these days and opting their service will be give you more professional touch and you can also try other service based on the customer ratings and user reviews. Although professional level online trainings are not completely free of cost but are far more cost effective than the traditional gyms. Hence, if you are a person who can motivate self, and need own space and not in a mood to spend much of the hard earned money then probably you are on the right track by choosing online services.