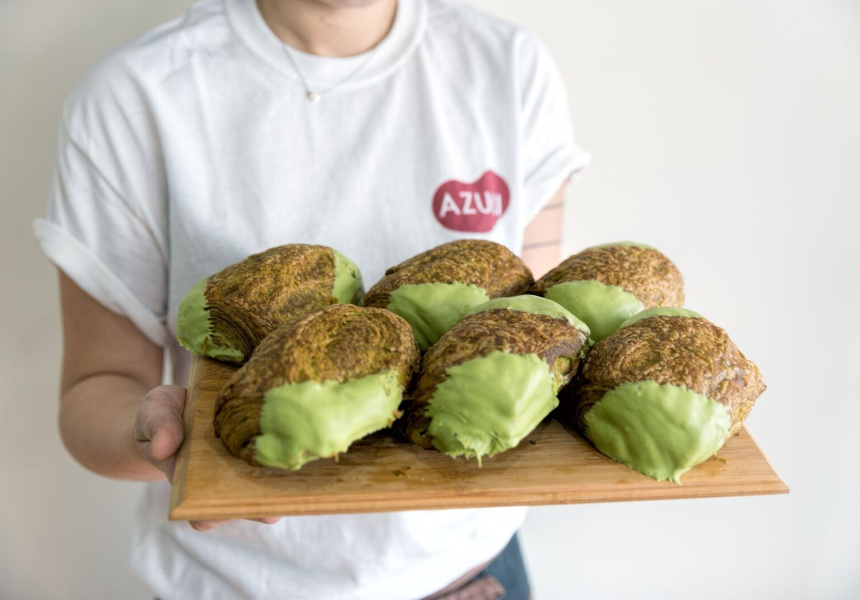 Read Time:
3 Minute, 15 Second
Tucked away in Sydney's inner west suburbs, Azuki Bakery enchants visitors with its lightly sweetened Japanese-inspired baked goods. Behind Azuki's cult following is a story spanning years of honing the craft of Japanese baking.
Below we unravel the origins and ethos of Azuki Bakery. We also highlight Azuki's standout treats – from pillow-soft shokupan to melt-in-your-mouth dorayaki – that have Sydney buzzing about this unique bakery.
From Tokyo to Sydney: Azuki's Beginnings
Azuki Bakery was founded in 2018 by food scientist Hiro Kataoka and pastry chef Yuasa Takato. After meeting in Tokyo while working for Japanese food giants, the pair forged a partnership and dreamt of bringing Japanese bakery traditions to Australia.
In 2018, Hiro and Takato opened the first Azuki Bakery location in Marrickville, creating a peaceful oasis filled with the sights and scents of classic Japanese baked treats. The sheer craftsmanship quickly earned devotees across Sydney.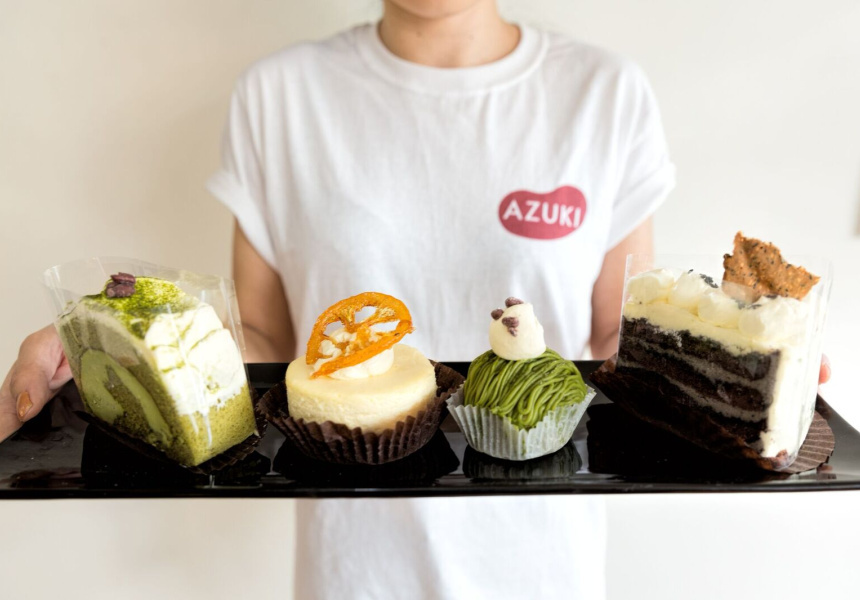 Mastering Japan's Baking Traditions
At Azuki Bakery, creating authentic Japanese sweets is rooted in using time-honored techniques perfected over decades:
Sponge Cakes – Fluffy chiffon and sponge cakes are craftd from egg foams leavened with baking powder. Azuki's cakes achieve the perfect moist, airy crumb.
Lamination – Butter and dough are folded repeatedly to create paper-thin layers, yielding flaky treats like their croissants.
Emulsification – Ingredients are emulsified thoroughly to create smooth, glossy creams for filling pastries.
Enriched Dough – Milk and butter enrich the doughs, creating soft and tender textures.
Through precision and patience, Azuki's bakers coax the very best from premium ingredients using methods ingrained through rigorous Japanese training.
Signatures Sweets to Savor
Step into Azuki Bakery and be transported to Japan through the delightful creations on offer:
Shokupan – Fluffy, square milk bread loaf
An Pan – Sweet red bean paste buns
Dalloyau – Heart-shaped puff pastries filled with custard
Dorayaki – Fluffy pancake sandwiches filled with azuki bean paste
Kashi Pan – Sweet buns loaded with raisins or chocolate
Croissants – Flaky viennoiserie laminated with European butter
Cookies – Double chocolate cookies, matcha shortbread, more
With beautiful packaging and desserts almost too lovely to eat, Azuki brings edible art to life in each pastry.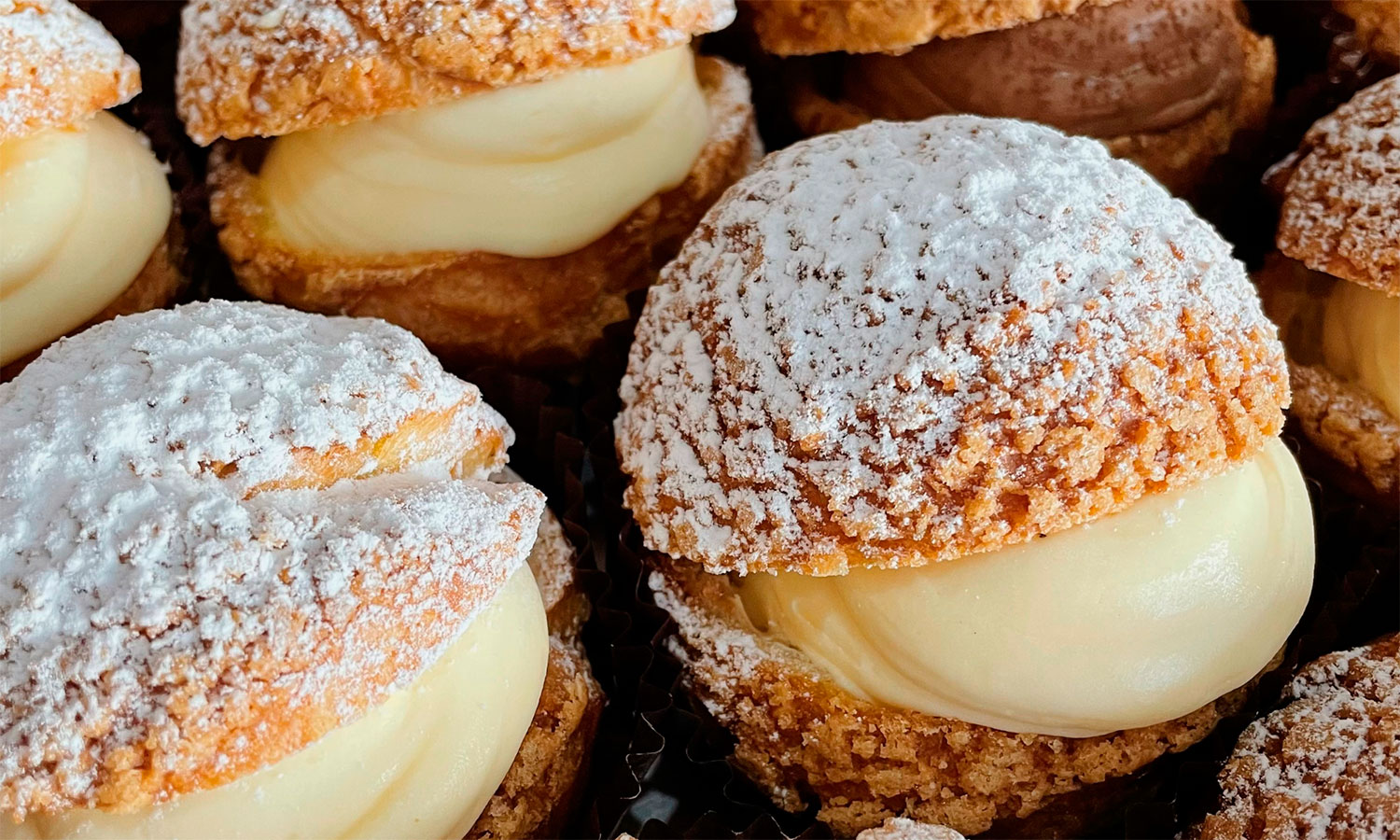 Innovative Creations with Japanese Flair
While grounded in tradition, Azuki also dreams up playful new pastries:
Shon Shon Omusubi – Mochi rice cakes shaped into onigiri with sweet fillings
Pon de Ring – Fluffy butter-enriched doughnuts
Toasty – A twist on French toast featuring thick slices of shokupan
Obanyaki – Japanese-style pancakes with creme, fruit, and maple syrup
Special seasonal items also include sakura cherry blossom cookies, mooncakes, and more.
High Quality Ingredients
Azuki Bakery sources premium ingredients to honor Japan's baking legacy:
Flour – Low-protein cake flour yields tender crumb structure
Eggs – Farm-fresh eggs ensure stability and lift
Dairy – High fat European-style butter for rich laminated doughs
Fruits – Seasonal fruits like yuzu, ume plum, and mikan oranges
Beans – Plump azuki beans and quality matcha powder directly imported from Japan
This commitment to quality translates into incredible depth of flavor in each creation.
Bringing People Together Through Sweets
At Azuki Bakery, sweets serve as the medium to build community and touch lives meaningfully:
The aromatic, welcoming bakeries provide spaces for people to relax over tea, coffee, and something sweet.
Thoughtful details like sakura motifs and origami turtles on packages spread Japanese culture.
Baked goods get donated to women's shelters, showing kindness touches more than tastebuds.
Workshops teach enthusiasts secrets behind making mochi and dorayaki at home.
Through their craft, Hiro and Takato hope to build connections and touch lives for the better – one thoughtfully baked pastry at a time.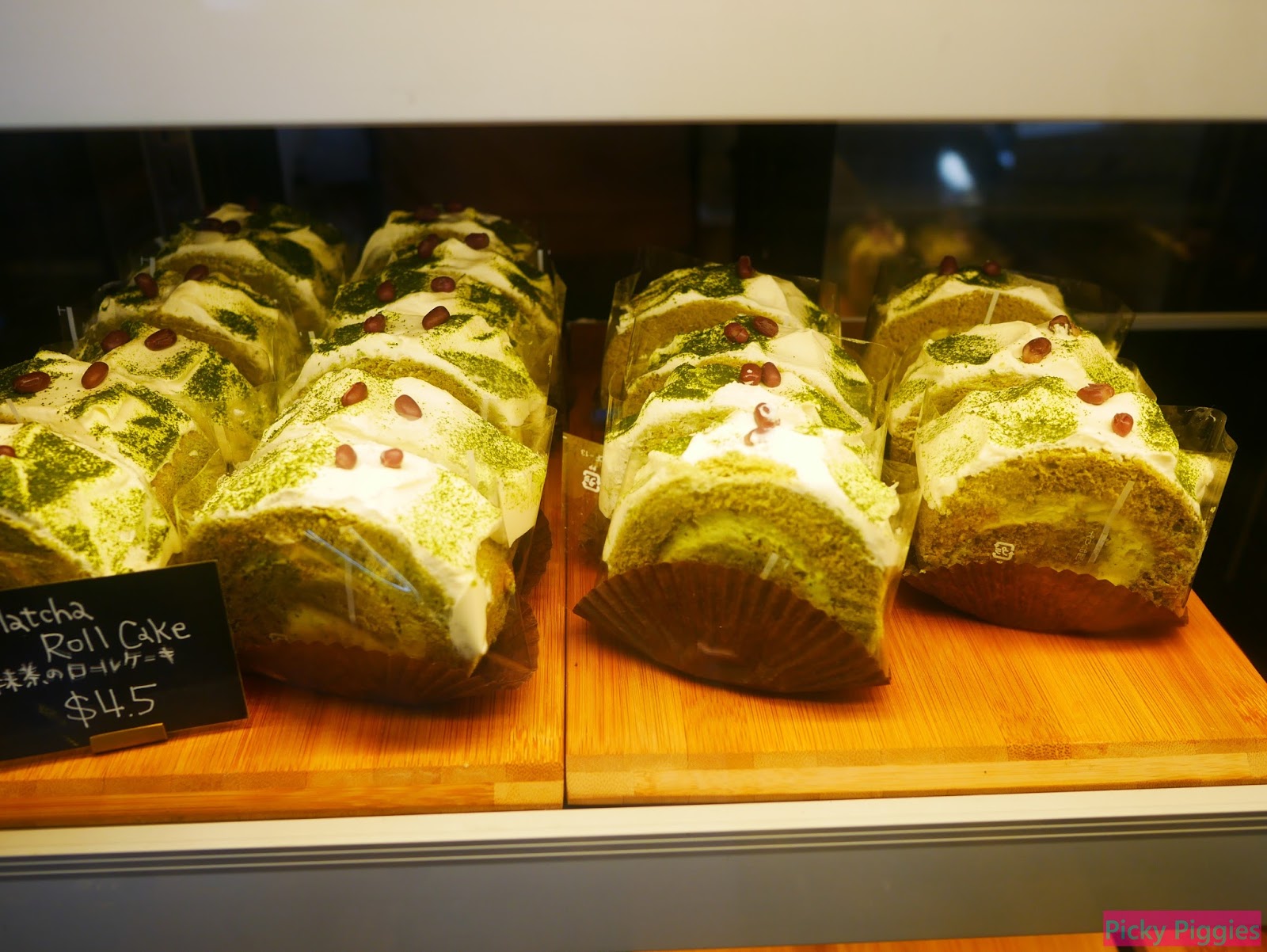 Experience Japan Through Azuki's Creations
From mastering time-honored techniques to using premium ingredients, Azuki Bakery stays true to the foundations of Japanese baking. The sheer skill, passion, and care poured into each sweet creation shines through in every bite.
For a transportive taste of Japan, visit Azuki Bakery. Their pastries promise to delight your eyes, heart, and tastebuds all at once.