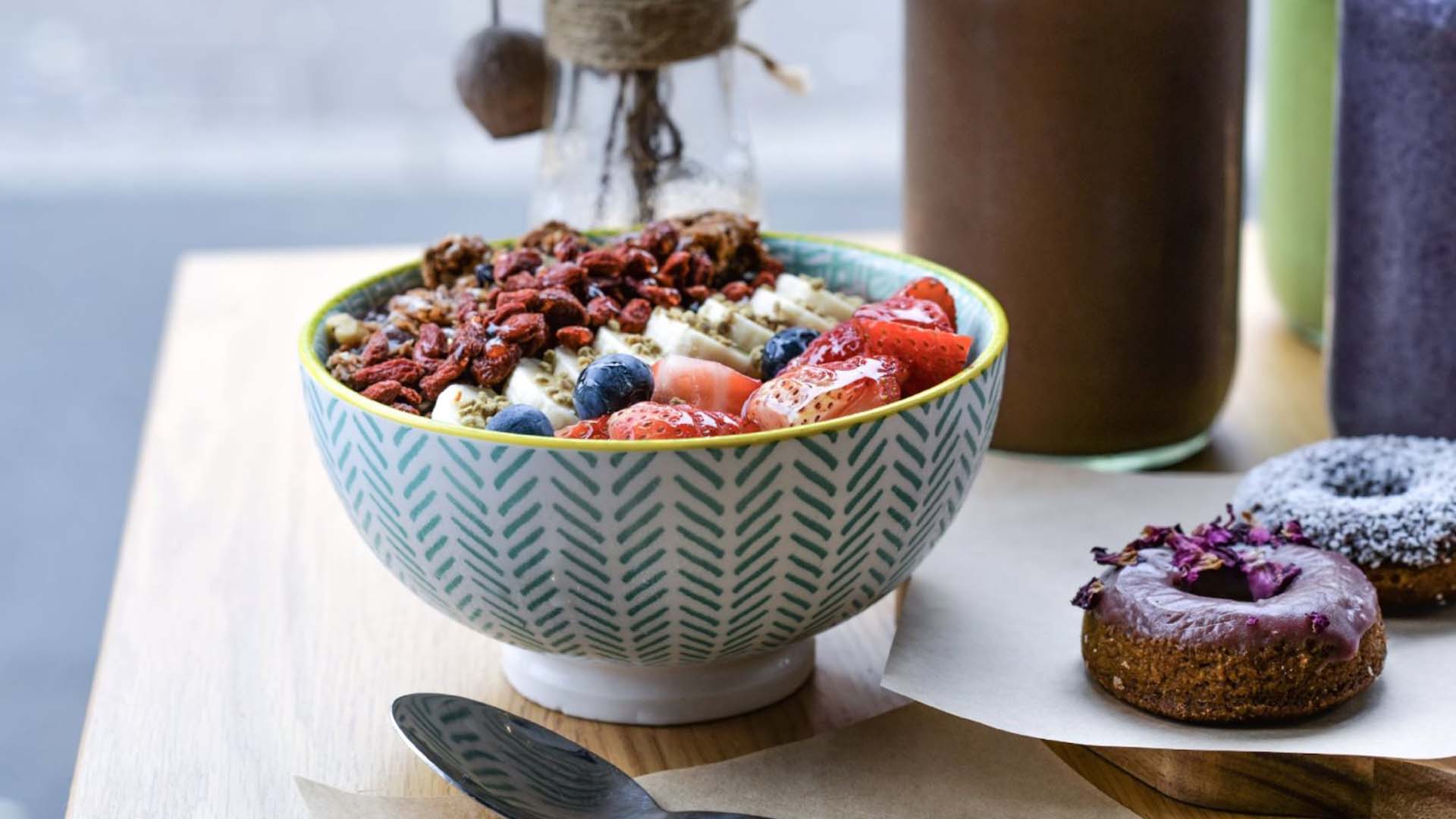 Read Time:
5 Minute, 16 Second
With customized bowls packed with superfood ingredients, Bare Naked Bowls brings a healthy, craveable dining option to Perth's bustling CBD.
The Brisbane-founded eatery opened its Perth location in 2022, becoming an instant hit with office workers seeking nutritious, flavor-filled lunches and snacks. With their build-your-own bowl concept, Bare Naked Bowls empowers diners to create dishes tailored to their preferences and dietary needs.
Below we cover everything you need to know to build the perfect bowl bursting with flavors and nutrients at Bare Naked Bowls Perth.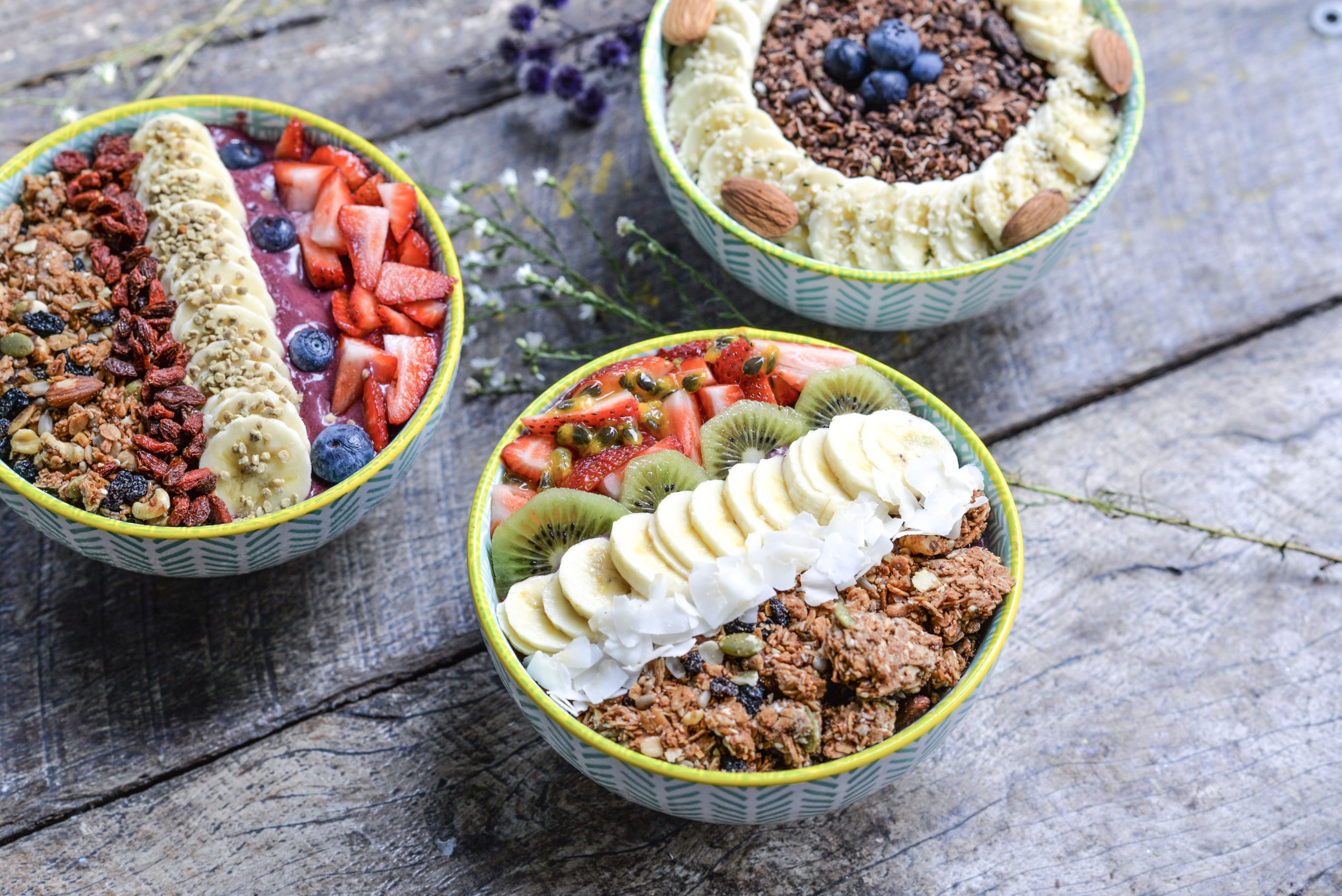 Base and Broth: Select a Foundation
The base and broth form the foundation of your Bare Naked Bowl. Choose from:
Acai Berry Base – Packed with antioxidants and healthy fats
Pitaya Base – Made from vitamin-rich dragonfruit
Kale Base – Leafy greens add fiber and vitamins
Quinoa – Protein-packed supergrain base
Coconut Broth – Dairy-free and full of healthy fats
Turmeric Broth – Anti-inflammatory and gently spiced
Miso Broth – Umami flavors from fermented soybean
Tomato Rasam Broth – Nutrient-dense spices and tomatoes
Mix and match broths and bases to find your perfect starting point. Feeling adventurous? Choose the 'Staff Creation' base and broth for a chef-selected surprise.
Protein: Beef Up Your Bowl
Protein provides staying power. Bare Naked Bowls' protein options range from plant-based to sustainably sourced meats:
Pulled Beef – Grass-fed, fall-apart tender
Poached Chicken – Antibiotic and hormone-free chicken breast
Smoked Salmon – Flaky, omega-3 rich salmon
Marinated Tofu – GMO-free Australian soy bean curd
Falafel – Chickpea fritters, vegan and gluten-free
Baked Lentils – High fiber and plant-based protein
Add extras like organic eggs or whey protein to pack even more protein into your bowl.
Toppings: Load Up On Whole Foods
Here's where you can really customize your bowl to your preferences. Add any combination of Bare Naked Bowls' fresh, nutritious toppings like:
Avocado – Creamy, antioxidant-rich good fat
Kale – Leafy green low in calories, high in nutrients
Broccoli – Vitamin and mineral-packed cruciferous veggie
Carrot – Beta carotene gives carrots their vitamin A power
Cauliflower – Low carb, versatile cruciferous vegetable
Quinoa – Complete protein grain rich in fiber
Chickpeas – Plant-based protein and fiber in one ingredient
Sweet Potato – Starchy veggie packed with vitamins A and C
Beetroot – Natural nitrates boost energy and lower blood pressure
Pepita Seeds – Good fats, plant protein, fiber, magnesium, and zinc
Mix and match to hit your personalized combo of flavors, textures, colors, and nutrients.
Superfood Boosts: Nutrient & Antioxidant Power-Ups
Take your bowl to the next level with Bare Naked Bowls' superfood mixes and boosts. These concentrated doses of nutrients give your bowl an extra health kick:
Cacao Nibs – Chocolate's healthy cousin provides magnesium
Goji Berries – These chewy dried berries deliver vitamin C and antioxidants
Chia Seeds – Fiber, omega-3s, protein in one tiny superseed
Maca Powder – Energy and hormone balancing benefits
Spirulina – This algae is packed with protein, iron, and antioxidants
Bee Pollen – Loaded with nutrient-dense protein and amino acids
Mulberries – Fight inflammation with these antioxidant-rich berries
Add just a sprinkle for concentrated nutrition without overpowering flavor.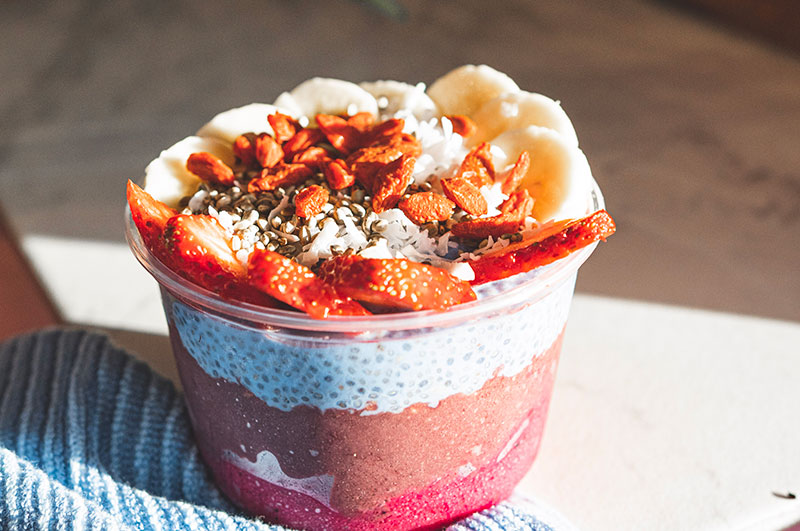 Dressings & Toppings: Finish with Flavor
Tie your bowl ingredients together with Bare Naked Bowls' fresh housemade sauces and seasonings:
Green Goddess – Avocado, tahini, herbs, garlic, lemon juice
Mango Chili – Sweet yet spicy blend of mango, chili, lime
Turmeric Tahini – Anti-inflammatory turmeric and sesame seed goodness
Jalapeno Lime Crema – Cooling crema with a kick of heat
Pesto – Fresh basil, parsley, cashews, and olive oil
Fermented Ranch – Probiotic twist on a classic dipping sauce
Chipotle Lime Mayo – Smoky chipotle chilies flavor this dairy-free mayo
Finish with extra goodies like toasted nuts and seeds, coconut chips, or dried fruit for additional crunch.
Sample Bowl Combinations
Unsure where to start when faced with so many options? Here are some winning bowl combinations to inspire your creations:
The Earth Bowl
Quinoa Base
Tomato Rasam Broth
Pulled Beef
Sweet Potato, Kale, Broccoli
Goji Berries
Jalapeno Lime Crema
The Dragon Bowl
Pitaya Base
Coconut Broth
Marinated Tofu
Carrot, Beetroot, Cauliflower
Mulberries
Mango Chili Sauce
The Goddess Bowl
Acai Berry Base
Turmeric Broth
Falafel
Avocado, Pepita Seeds, Chickpeas
Maca Powder, Chia Seeds
Green Goddess Dressing
Mix up ingredients to invent your own signature bowl!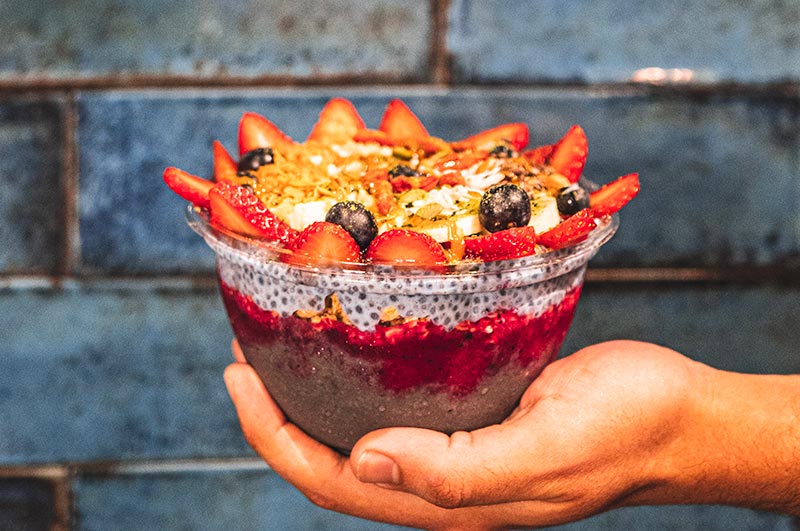 Tips for Building the Perfect Bowl
Follow these tips to create a crave-worthy, balanced bowl every time:
Pick 1-2 veggies – Avoid overloading veggies, which can make bowls soggy
Add crunch – Toast nuts/seeds or add coconut chips for texture
Balance flavors – Counter spicy with cooling, sweet with tart, rich with bright
Layer thoughtfully – Put broth and wet ingredients at the base to avoid a slippery mess
Drizzle dressing – Don't overdress, a little sauce goes a long way
Eat mindfully – Savor each ingredient and how they combine as you enjoy your bowl!
With Bare Naked Bowls' array of superfood ingredients and limitless customization options, you can curate a perfect feel-good meal packed with all your favorite flavors, textures, and nutrients. Get creative and fill your bowl with delicious, vibrant whole foods. Your tastebuds will thank you!
FAQs About Bare Naked Bowls Perth
Still have some questions before you head in to build your bowl? Here are answers to some frequently asked questions:
Do you cater for dietary requirements?
Yes! Our menu is gluten, dairy, and refined sugar free. Many vegan, paleo and low FODMAP options available. Let staff know your needs.
Can I swap ingredients or leave some out?
Absolutely – customize your bowl however you wish. You can sub ingredients or omit anything you don't want.
How long are the menu items and broths good for?
Our broths and acai/pitaya bases last 3 days when refrigerated. Other ingredients are fresh prepped.
Is your beef grass-fed?
Yes, we only use grass-fed beef. All proteins are sustainably sourced.
Are there takeaway options?
We offer takeaway and also delivery through Uber Eats. Bowls hold up well for takeaway.
Can I bring my kids? Are there kids options?
Yes, we welcome kids! We can make kid-friendly bowls with milder flavors and soft proteins.
Do you offer any bowl deals or discounts?
We offer discounts for students and also deals for corporate catering orders. Subscribe to our newsletter for specials.
Head down to Bare Naked Bowls Perth CBD today to get creative and build a crave-worthy bowl customized just for you!