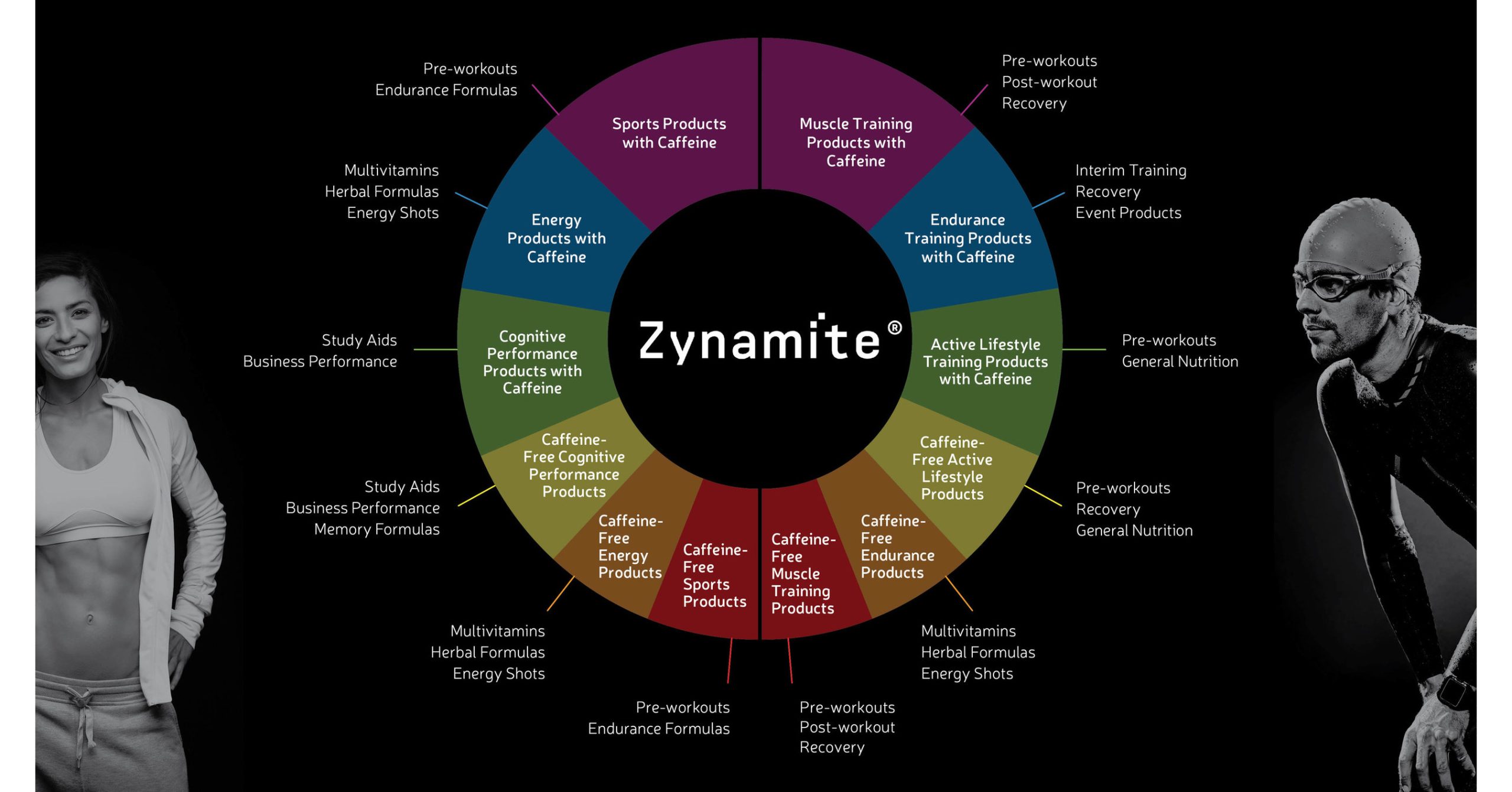 Read Time:
5 Minute, 23 Second
Do you ever wish you had a little extra mental pep to help you get through the day? You want to be at your best and perform well whether you're studying for a test, working on a project, playing a game with your pals, or driving somewhere. However, there will be occasions when fatigue, distraction, or lack of motivation dampen your enthusiasm and hamper your work.
If you've ever tried relying on caffeine or another stimulant to get you through the day, you know that they can work, but they can also have unwelcome side effects like jitters, anxiety, insomnia, and crashes. Additionally, you could become dependent on drugs or develop a resistance to their effects over time.
What if there was a method to increase your concentration and focus without the risks associated with artificial stimulants? A method that has been empirically tested and shown to be effective in a variety of contexts?
Zynamite® is a safe, all-natural supplement that has been shown to improve memory, focus, and other cognitive abilities in scientific studies. Zynamite® is a bioactive substance with many positive effects on the brain and body that is extracted from mango leaves.
This page will define Zynamite®, describe how it functions, and highlight its advantages. We will also demonstrate the various ways in which taking Zynamite® can increase your mental energy and alertness and why it is preferable to coffee and similar products. Lastly, we will explain where and how you can purchase Zynamite® or a product containing it right away.
How Zynamite® works
Zynamite® is effective because it blocks the activity of the COMT (catechol-o-methyl transferase) enzyme. COMT is an enzyme that degrades dopamine and adrenaline, two examples of neurotransmitters. A variety of cognitive processes rely on these neurotransmitters, including attention, motivation, and mood.
Zynamite® raises your brain and body's dopamine and adrenaline levels by blocking COMT. This means that you are more awake and have more mental energy, allowing you to improve your performance across the board. Your outlook on life and belief in your own abilities have both brightened.
Zynamite® also stimulates long-term potentiation and improves electrical activity in the brain. How busy your brain cells are can be gauged by measuring their electrical activity. Through a process known as long-term potentiation, your brain cells are able to forge stronger connections with one another. Your capacity for learning and remembering will increase thanks to both of these.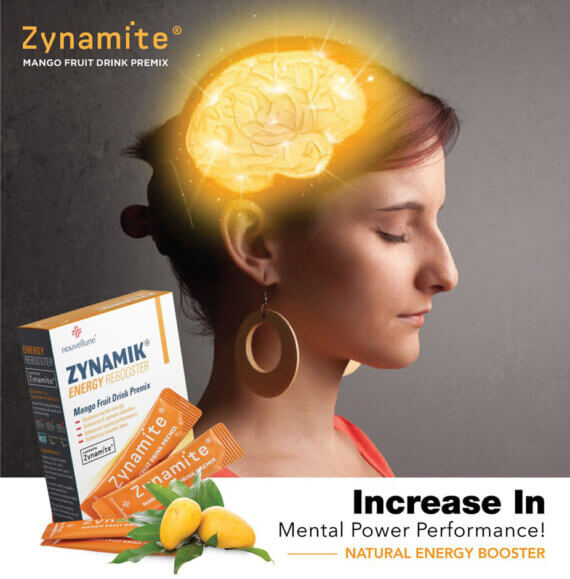 How Zynamite® boosts your mental energy and alertness
Several clinical investigations have demonstrated that Zynamite® increases mental vitality and alertness. Zynamite® has been put through its paces in a variety of studies that focus on its effects on cognitive performance.
One study showed that Zynamite® helped people respond faster and make better decisions when under mental strain. The participants were given a battery of tests that challenged their focus, memory, and reaction time. Before beginning the tasks, they were given either Zynamite®, caffeine, or a placebo. Zynamite® considerably outperformed the placebo in terms of enhancing response time and making better decisions. These metrics were also enhanced by caffeine, though not as much as by Zynamite®.
In yet another study, Zynamite® was demonstrated to improve focus while carrying out mental tasks. For 90 minutes, the participants worked on a task that demanded their full concentration. Before beginning, they took either Zynamite®, caffeine, or a placebo. Zynamite® improved focus more than a placebo, according to the study's findings. The effects of caffeine on attentiveness lasted about 30 minutes. After that, caffeine stopped helping or even hurting people's ability to focus.
The results of these tests show that taking Zynamite® can provide you a much-needed mental energy and alertness boost. Zynamite® can help you maintain mental clarity and speed regardless of whether you are cramming for a test, working on a project, playing a game with friends, or driving somewhere.
How Zynamite® is better than caffeine
When it comes to enhancing focus and concentration, Zynamite® is far superior to coffee.
To begin, Zynamite® is completely safe. Zynamite® has no effect on heart rate or blood pressure, in contrast to stimulants like caffeine, which can produce jitters, anxiety, insomnia, and crashes. It won't affect how much or how well you snooze, either. Zynamite® is completely risk-free and can be used whenever it's most convenient for you.
Second, there is no tolerance or withdrawal with Zynamite®. Zynamite® does not promote habituation or addiction, unlike caffeine, which can lose its effectiveness over time or cause dependence or withdrawal symptoms if you stop taking it abruptly. Zynamite® can be used as often as desired without compromising its effectiveness or causing withdrawal symptoms.
Thirdly, the effects of Zynamite® stay longer than those of caffeine. Zynamite® can keep you going for as long as six hours, unlike caffeine, which can wear off in a matter of minutes. This implies that the effects of Zynamite® will last longer before another dose is required.
How to get Zynamite®
There are two ways to try Zynamite® out for yourself.
Zynamite® is available for purchase on its own through our online store. Zynamite® capsules are available and are of the highest quality. Each capsule contains 140 mg of pure mango leaf extract. The majority of clinical trials have employed this optimal dosage.
Many of the products sold by our licenced partners include Zynamite®. We've teamed up with the top supplement manufacturers around to bring you products that mix Zynamite® with other all-natural components. Try H&B's Brain BoostTM, for instance, if you need a cognitive performance boost for school or work. Per pill, you'll find Zynamite® (140 mg), ginkgo biloba extract (100 mg), bacopa monnieri extract (50 mg), zinc (10 mg), and vitamin B6 (5.0 mg). These components work together to improve your mental clarity and focus.
Game OnTM by Nootropix is a great way to increase your focus and concentration while gaming or driving. Each capsule has 25mg of caffeine, 10mg of vitamin B12, 50mg of alpha-GPC, 100mg of l-theanine, and 140mg of Zynamite®. Your concentration, responsiveness, disposition, and drive will all benefit from this combination of elements.
If you're ready to get started with either service, all you have to do is click the button below and enter the promo code ZYNA25 at checkout to save 25% on your initial purchase.
To buy [click here: https://www.zynaworld.com/]
Today is your chance to increase your focus and concentration with Zynamite®.