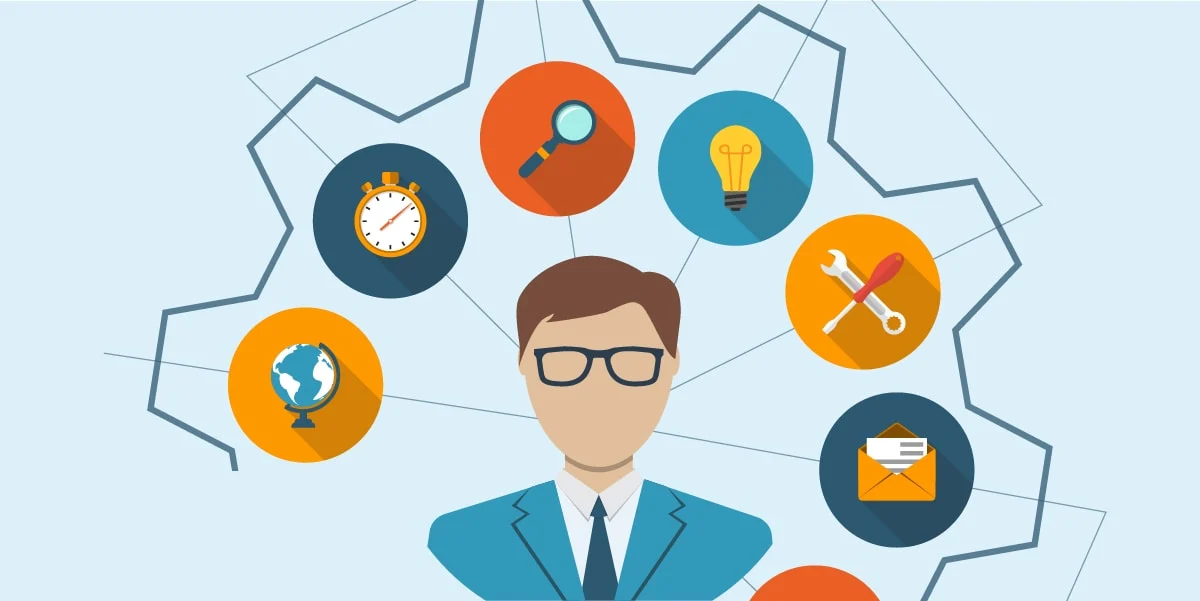 Read Time:
4 Minute, 51 Second
When people look for a certain service page, they are more likely to end up on a page that is just about that service than on a page that lists a bunch of services. Making separate pages for each service you offer gives you a lot more SEO options and will help your site rank higher in search engines when people are looking for your specific service.
How to Start: Service Pages
It can be scary to look at a blank page on your site and know that you need to fill it with a lot of content that is relevant to your service. So how do you begin? Well, T.S. Eliot's quote "Good writers borrow, great writers steal" applies here because a good way to figure out what to put on your service page is to look at what successful people in your niche have been putting on their pages. It will show you what people are looking for and what is popular on search engines, so you can "steal" their ideas and make them better. This is especially helpful if you're making a site for someone in a certain niche but have never worked in that niche before. You can pretty much put together ideas from different people to make a new, beautiful service page.
TIP: Use iSearchFrom to remove geo-location and personalization from your search to find the top-ranking service pages (this used to be much simpler until Google removed the search by location feature.)
Just set the location to United States and the language to English, and then search for your service keyword without adding a specific city. This is a great way to find good service pages that will give you ideas for content and SEO.
Improve your Service page.
Now that you have the basics for your service page, you can put it together, but you can still do more.
Images
On your service page, you should have at least one picture. It will make your page look better, and it will also help with SEO. You can take your own pictures, but most people use pictures from copyright-free sites like Pixabay or Creative Commons. You just type in keywords that are related to your page, and a few possible images will show up.
You can also use videos to improve relevance. When you upload media to your site, remember that you can (and should) change the name of the file. The Alt tag is another place where you should label or keyword your picture. Make sure the Alt Text is in CamelCase, which means that there are no spaces between words and all the words are capitalized. You should also use your main keywords, but don't overdo it, as keyword stuffing can hurt your site more than help it. Also, make sure you only use pictures with the right size and small file size to keep your site looking professional and to keep the time it takes to load a page to a minimum.
Interlinking
There's a good chance that you have some pages that are linked in some way. On a law firm's website, for example, any page that says something like "this crime is a felony" will have a link to the felony page embedded in the word "felony" (but only the first time the word "felony" is used; you don't want to use it too much). Also, the felony page might have a list of the crimes this firm defends, with links back to all the pages that linked to it. (If you're editing a page that was made a while ago, make sure none of the links on that page are broken.)
Repeating a Keyword
This one is hard because in some places it's good and in other places it's bad. If your key term is "children's eye care," you should use that phrase or some variation of it in headings, the page title, and the meta description. If you feel like you're saying the same thing too often, you can change the way you say it as long as it still sounds natural.
Meta Descriptions
The right keywords are a good place to start. If your service is only available in a certain area, make sure to include that area in the meta description, along with your brand name. Also, keep in mind that calls to action work better than full sentences. ("Call now!') A trustworthy brand of tyres are required. If you're being wrongly accused, you need to get a knowledgeable attorney on your side completely! Etc.) Meta description keywords don't directly affect your ranking, but click-through rates do.
Formatting
Everyone loves a good chart. Or a slider in the right place. Try out different kinds of media and graphics to make your page more interesting. Don't try to force it if you can't think of a good way to use them, but it doesn't hurt to try out a new page.
Make your page about service THE BEST.
Beyond the basics, most of the work you do on your service page is done by trial and error. If your rank seems to be staying the same, try switching things up. Why did that person's page go from number 12 to number 2 while mine stayed at number 7? What do they look like?
Use a tool like SEMRush, Moz, or Bright Local to track your rankings for keywords. You might find that one of your pages jumped up to the top three, and this can help you figure out what day the jump happened so you can remember what you did there. You can then try using the same method on your other pages. Remember that your pages can only help you so much if you do so much for them.