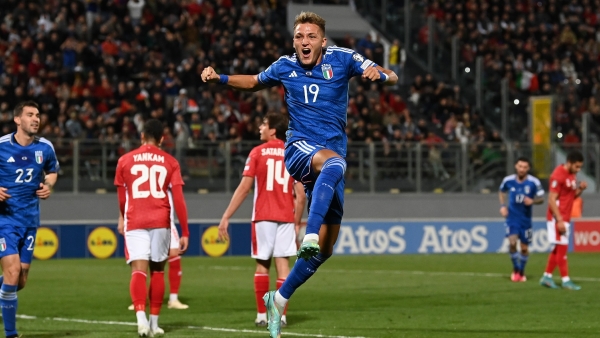 Read Time:
1 Minute, 23 Second
Malta is in love with big Italian football teams. If one fan gets his way, a marriage could happen between Juventus fans.
Joe Pellegrini is keeping his fingers crossed that a song made by a team from Malta will be chosen as the official anthem for Juventus.
The famous Turin club has asked fans from all over the world to write a new song for the club and give it to the club by the end of August.
The upbeat and melodic song that Malta wanted to use was written and sung by Enzo Guzman, with help from Caroline Cassar, the secretary of the local Juventus fans club, Vero Amore. Joe Brown wrote the music, and Ina Robinich, Glenn Vella, and Olivia Lewis sing backing vocals with help from Tony Agius.
During a news gathering at Bugibba, Mr. Pellegrini said that he was hoping that the song would make it to the final six. The football club is planning a special event in September to pick which of the six songs will be the official anthem.
On the group of judges who will choose the anthem are the wives of football players Ciro Ferrara, Gianluca Pessotto, and president Luciano Moggi.
Mr. Pellegrini has close ties to the Turin club, so he was sure that the song would stand out, even though there was a lot of competition. It's enough to say that the Italian singer Eros Ramazzotti, who says he loves Juventus, was said to be interested in writing a song himself.
The club wants to give all the money made from the song to the Giovanni Sant' Anna Institute in Turin, which helps people with disabilities.