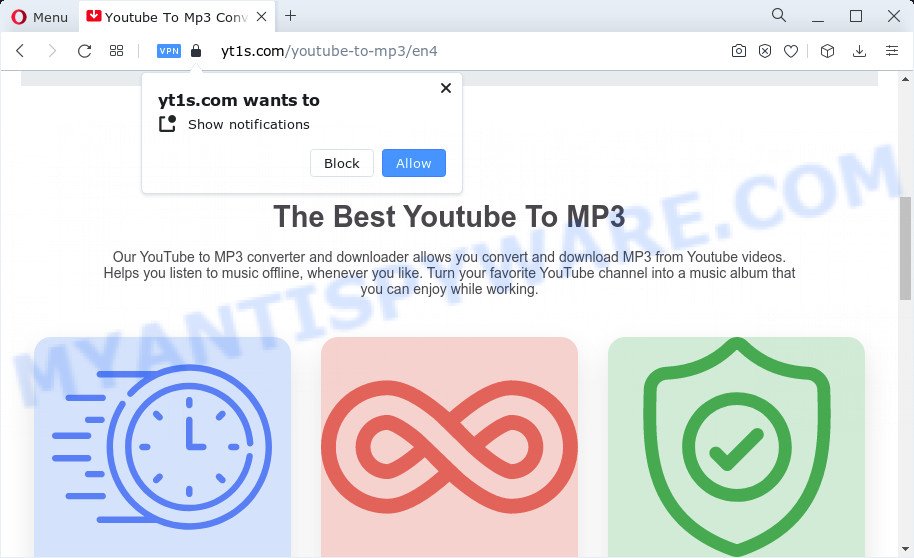 Read Time:
3 Minute, 13 Second
Yt1s.com is a website where people can get YouTube videos on their computers. The website can even change the way the videos look. This website breaks copyright rules and uses unreliable networks to help you download the video. People who use the website could end up on harmful websites while using the service. Now, we'll explain why we think yt1s.com is a bad website.
Websites like Yt1s use shady advertising networks to get people to visit other pages on their site that have things for sale. As soon as you go to the website, these pages that mislead you pop up. If a user clicks on one of these links by accident, they may end up on a sketchy site. Not only that, but this website could also download the wrong software to your computer, which could have serious consequences.
A lot of websites have the same things to offer. Even though the benefit is huge, the possible risks are much bigger.
How does the adware get on my computer?
PUAs, which stand for "potentially unwanted applications," have official pages where they promote themselves or where you can download them. Bundling is another name for this method of giving away regular software along with unwanted software. So, if you download things quickly, you might end up with software that makes your computer less secure.
How to keep your computer from getting such software that could be bad for it
First, you need to find out more about each piece of software you want to download. Second, only download from sources you know you can trust. Avoid peer-to-peer download sites, free file-hosting sites, and multiple third-party downloaders like Yt1s.com. Read the terms and conditions if you have to download something.
Uncheck any boxes next to hidden software downloads you see. Intrusive ads look normal, but they are actually bad. They may sometimes send you to sites that you can't trust, like pornographic, gambling, or adult dating sites. Some of them might even ask you to turn on alerts. If you get these kinds of redirects, you need to check your system and get rid of all the apps that cause them.
To avoid these kinds of problems, try the following:
Chrome (Google)
Go to the top right corner of the screen and click on the menu button.
Click "Settings," then click "Advanced."
Now, click on "Privacy," then "Content settings," and finally "Notifications."
Click "block" and "remove" on each of the suspicious links.
For android
Click "Menu" and then "Settings" to get started.
Scroll down and click "Site Settings," then "Notifications."
Go to the ones you're not sure about and click "Notifications" under "Permissions." Then, turn that setting to "off."
Firefox
Click "Menu," then click "Options," and finally click "Privacy and security."
Now scroll down to where it says "Permissions." Click the Settings button next to the word "Notifications."
Find all the URLs that look suspicious, then click on their drop-down menus and choose "Block."
Internet Explorer
Click on the button labelled "Gear." In the upper right corner of your Internet window, you can see it.
Click on "Internet settings."
Under "Pop up blocker," you can click "Settings" under the "Privacy" tab.
Microsoft Edge lets you pick the URLs that look sketchy and delete them one by one.
Click "Menu" and then "Settings" to get to the settings.
Click on "Notifications" under "Site permissions."
Click the three dots next to each URL, and then click either "Block" or "Remove."
If you click "Remove" and then go back to the site, it will ask you to turn on notifications again.
Safari (Mac) (Mac)
Click on the word "Safari" in the top left corner of the screen. Click the "Preferences" button.
Click "Notifications" under the "Websites" tab.
Find URLs that look sketchy, and then click "Deny" for each one.