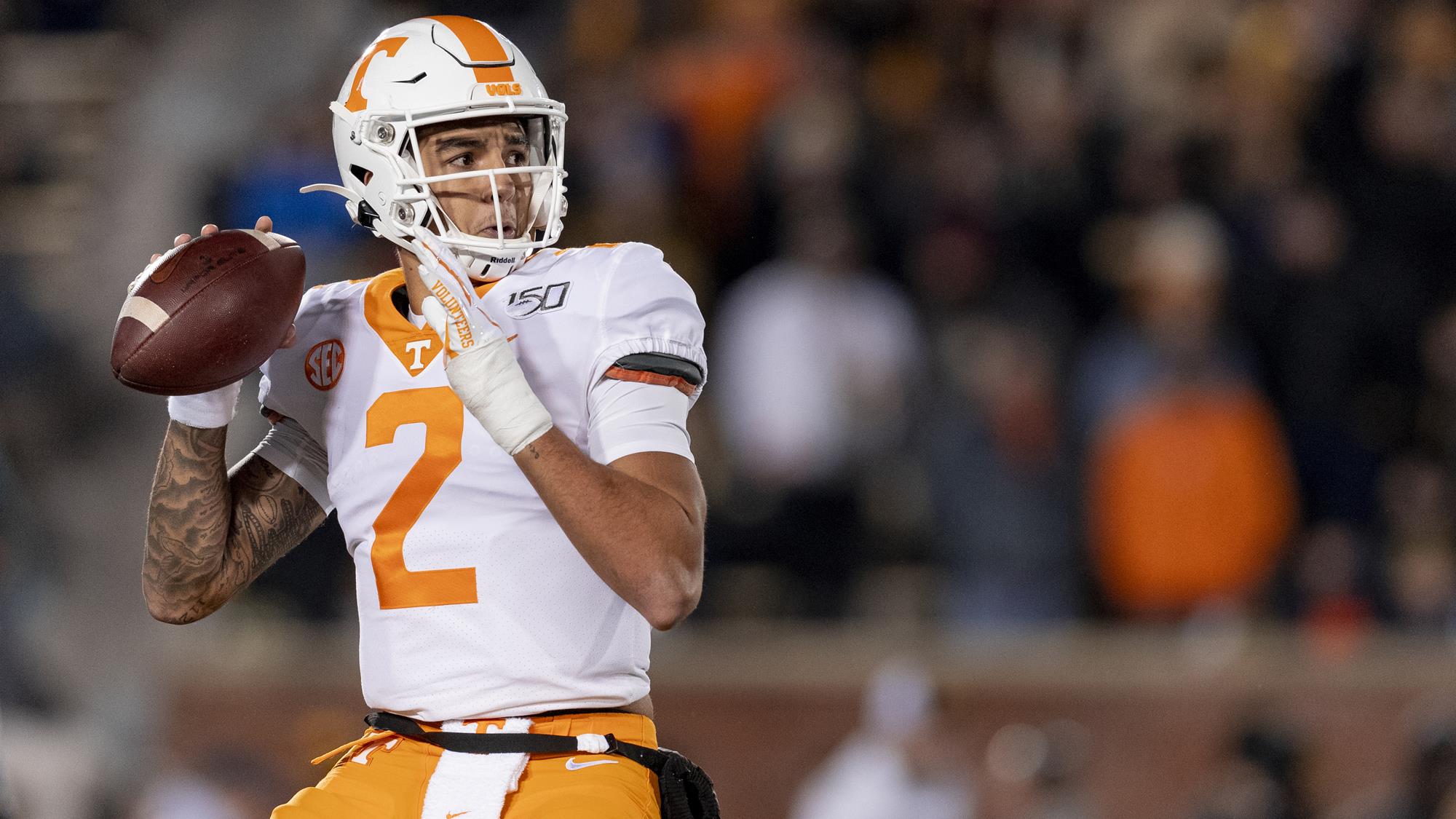 Read Time:
2 Minute, 21 Second
After a short break in recruiting, the Tennessee Volunteers are now moving up the list. Tennessee sends a strong message by getting 4-star defensive end Daevin Hobbs just one week after running back Khalifa Keith chose them. On Friday, he told everyone about it.
🚨BREAKING🚨 5-star DL Daevin Hobbs has committed to Tennessee🍊

More from @ChadSimmons_: https://t.co/mtuaYYH0wx pic.twitter.com/IXLv5j0kqV

— On3 Recruits (@On3Recruits) November 25, 2022
Based on the 247Sports Composite numbers, Hobbs is the 95th best player in the 2023 class as a whole. He is 6 feet 4 inches tall and weighs 277 pounds. Even better, 247Sports ranks him as the No. 5 defensive lineman and ranks him 38th overall. He is on the football team at Jay M. Robinson High School in Concord, North Carolina, where he does a little bit of everything. He plays defensive end, defensive tackle, running back, wide receiver, Wildcat quarterback, and just about any other position where his team thinks it needs an athletic edge. This also shows on the basketball court, where Hobbs averaged almost 15 points per game last year on a team that won the state title. Yes, Hobbs is another well-known athlete who is good at two sports.
When he gets to Tennessee, it's clear that he will work full time on the defensive line. Hobbs can carry 277 pounds pretty well, so it will depend on where they want to move him on the defensive line. First thing that comes to mind is defensive tackle. Hobbs is very athletic and has quick hands, which help him get around blockers. But I don't think he's too twitchy. He could probably make a living as Tennessee's Tyler Baron, but I'm not sure if that's the best use of his skills. Why be a good defensive end if you can be a great defensive tackle?
My only worry would be getting used to the level of competition. Yes, all recruits need to know this. For Hobbs in particular, many of his best moments come from the fact that he is the best athlete. Since Tennessee's defensive line is already pretty good, I don't think we'll see Hobbs for a while.
Rodney Garner can add Hobbs's loyalty to his list of accomplishments. Georgia, Alabama, and North Carolina all showed a lot of interest in Hobbs. Tennessee fell behind the other states for a while. Late in the game, Tennessee took the lead thanks to a (mostly) good season and a strong push from the staff. Now, Hobbs is ranked as the fourth best recruit in Tennessee's class of 2023.
Having a lot of good players in the top 100 is a good sign for the future. Tennessee isn't just getting talented players. They will have some of the best players in the country on their team. Tennessee now has four players who are in the top 100 and four more who are in the top 200.