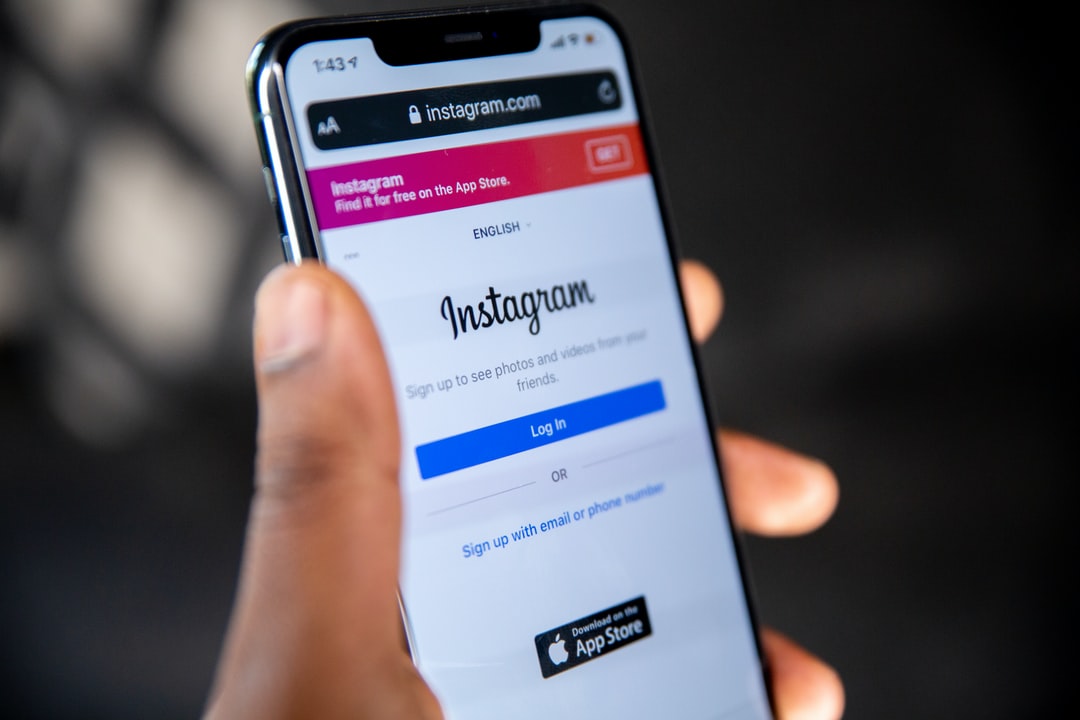 Read Time:
5 Minute, 19 Second
Are you looking for ways you can use Instagram to grow your business?
Instagram has over 1 billion users, and it's become one of the most popular social media apps in the world. It's home to a variety of influencers, as well as businesses like real estate agencies. Instagram posting allows you to reach new potential customers without investing too much time.
While you have heard of Instagram ideas and trends, you might not know where to begin. We want to show you how to reach new customers with our top Instagram post ideas for real estate agents.
If you're an agent looking to grow their business and reach more potential customers, keep reading — these are our top tips for Instagram!
Use Creative Visuals
As a real estate agent, make use of creative visuals when promoting your listings on Instagram. This could include professional photos and videos, as well as creating illustrations or graphics. You should also use attractive filters and captions to make your posts more eye-catching.
High-quality photos and videos are a must on Instagram. But don't just post photos of your listings. Get creative and give potential buyers a glimpse into the lifestyle they could have if they lived in your listings.
Use Instagram Stories
Real estate agents can enjoy utilizing its features. For example, Instagram Stories is a great way to give potential clients a behind-the-scenes look at what you do and how you work. You can also use it to show off properties you're working with, give virtual tours, and more.
Stories are a great way to share behind-the-scenes content, such as open houses, showings, or your day-to-day work as a real estate agent.
Use Hashtags
You can reach a wider audience and more potential clients using relevant hashtags. Some great hashtags to use include #realestate, #realtor, #property, and #home. You can also use hashtags that are specific to your city or state, such as #nycrealestate or #massachusettsrealestate.
If you are featuring a specific listing, you can also use hashtags like #forsale or #justlisted. And don't forget to use hashtags that are relevant to the type of property you are selling, such as #condo, #apartment, or #house. By using a mix of general and specific hashtags, you can reach a large audience of potential clients on Instagram.
Get Creative With Your Content
To stand out as a real estate agent, you must be creative with your content. You'll be able to better connect with your audience and stand out from other real estate agents. So get out there and start sharing!
If you want to think outside the traditional real estate listing photos/videos, look here for more info on fighting creative block.
Promote Your Brand
You can use Instagram to promote your brand by sharing photos and videos of your listings, open houses, satisfied clients, and more.
By using relevant hashtags, agents can reach a wider audience and attract potential clients. Additionally, agents can use Instagram Stories to give potential clients a behind-the-scenes look at their business.
Real estate agents can use Instagram branding to build their brands and attract new clients by sharing memorable moments and valuable information.
Interact With Potential Buyers
You can also engage with potential buyers by commenting on their photos and videos, and by answering their questions about your listings. By interacting with potential buyers on Instagram, you can build relationships and get them interested in your listings.
Like and comment on their photos and videos, and follow them back if they follow you. Be genuine and friendly, and you never know who you might connect with!
Post Helpful Tips and Advice for Buying or Selling a Home
Use Instagram to share useful home-buying and selling tips. You can, for example, share advice on how to prepare your home for sale or how to stage your home to make it more appealing to buyers. You can also share negotiating strategies or ways to save money when buying a home.
By sharing this valuable information with your followers, you can establish yourself as a reliable resource and grow your brand.
Offer Exclusive Discounts and Promotions to Your Followers
You can use Instagram to offer exclusive discounts and promotions to your followers. This is a great way to build rapport with your audience and get them interested in your listings.
Offer a discount on the listing price for the first five people who follow you and direct message you about the listing. Be sure to post about the listing and the discount on your Instagram stories as well.
Host Instagram Contests and Give Away Prizes
If you're looking for a way to get more eyes on your real estate Instagram listings, hosting Instagram contests is a great way to do it. You can offer prizes like gift cards, home decor, or even a free consultation. Be sure to promote your contest well in advance and make it easy for people to enter.
Engage With Other Users by Liking and Commenting on Their Posts
Instagram can be used to engage with other users and grow your professional network. By liking and commenting on other users' posts, you can start conversations and build relationships. Additionally, you can use hashtags to find and connect with other users who have similar interests.
Keep Your Profile Up-To-Date and Include a Link to Your Website
An agent's profile should be updated regularly and include a link to their website in order to draw in clients. By having an up-to-date profile, agents can show potential clients that they are modern and active in social media marketing for realtors.
Additionally, potential clients can see an agent's past work and get a better sense of their style. Lastly, having a link to an agent's website makes it easy for potential clients to contact them and learn more about their services.
Great Instagram Ideas to Know
If you're looking for Instagram ideas on how to use it as a real estate agent, this article has some great tips. From using hashtags to connecting with potential clients, Instagram can be a powerful tool in your real estate business. So get started today and see the results for yourself!
Keep scrolling through our website to discover more great business ideas.