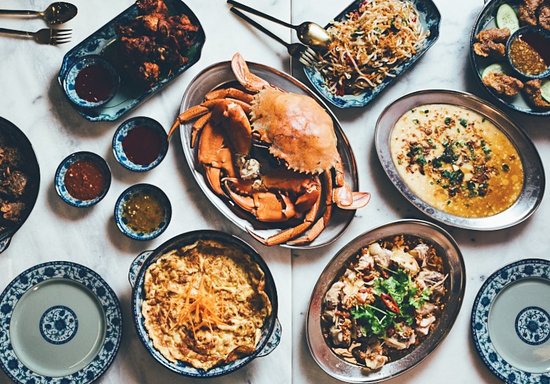 Read Time:
3 Minute, 1 Second
A One-Hat Restaurant in the Heart of Sydney
Ho Jiak Town Hall is a one-hat restaurant that introduces the bright flavours and rich culinary traditions of Malaysia to Australia, and it's tucked away in the middle of the hustle and bustle of Sydney. Ho Jiak Town Hall has quickly become a favourite among both locals and tourists thanks to the quality of its traditional cuisine, cosy atmosphere, and friendly service.
A Taste of Malaysia
As they dine at Ho Jiak Town Hall, patrons are taken on a gastronomic tour throughout Malaysia. You can choose from a wide variety of authentic Malaysian foods that draw inspiration from Chinese, Indian, and Malay cooking.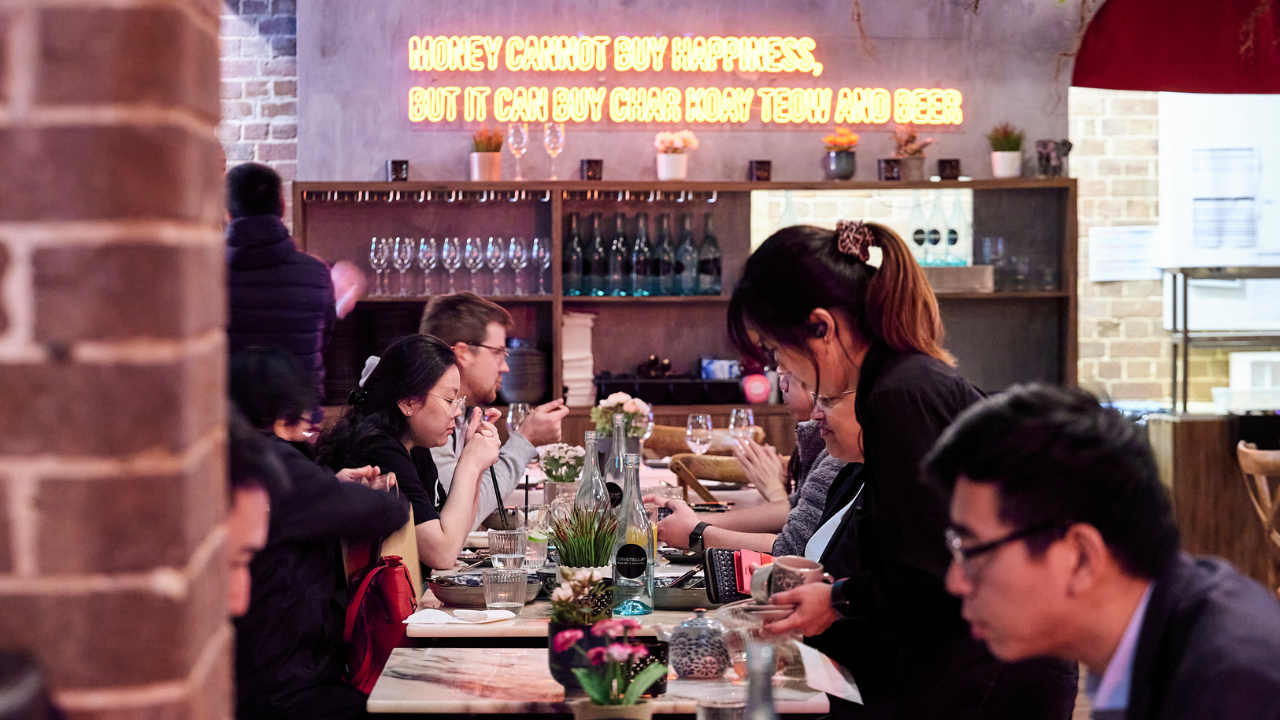 You can get your meal started with an appetiser like Otak-Otak, a scented fish cake wrapped in banana leaves, or Satay Skewers doused in peanut sauce. Traditional dishes include Nasi Lemak (coconut rice with sambal [spicy sauce], anchovies [fish], peanuts [nuts], cucumber slices [vegetables], and fried chicken]) and Char Kway Teow (flat rice noodles stir-fried with prawns) are highly recommended as main courses.
The Ambiance
As soon as you enter Ho Jiak Town Hall, you can smell the tantalising fragrances coming from the open kitchen. Diners may unwind in comfortable surroundings thanks to the restaurant's sophisticated take on rustic design.
Diners will feel as though they have been transported to the lively streets of Kuala Lumpur thanks to the hardwood furnishings decorated with traditional Malaysian themes. A huge number of people can enjoy a meal together in the dining room's comfortable setting.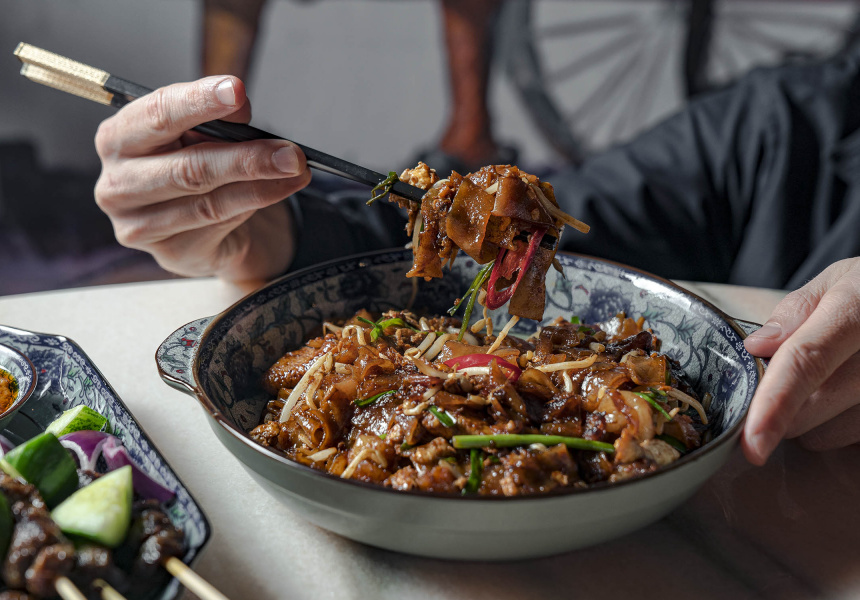 Attentive Service
Ho Jiak Town Hall is known for its excellent customer service. The staff is well-versed on the offerings and eager to make suggestions or answer queries. They make sure that everyone who dines there has a great time by greeting them cheerfully and attending to their every need.
One-Hat Recognition
The Good Food Guide has recognised Ho Jiak Town Hall with its coveted one-hat certification for its outstanding cuisine. This recognition is a result of the restaurant's efforts to provide exceptional Malaysian fare that will leave diners wanting more.
Ho Jiak Town Hall's skilled cooks are known for using only the freshest ingredients, much of which are sourced from nearby farms. Their commitment to authenticity is palpable in every dish, making a meal there a once-in-a-lifetime experience for anybody who attends.
A Cultural Experience
Ho Jiak Town Hall does more than just honour Malaysian food; it also honours Malaysia's illustrious cultural history. Special events at the restaurant all through the year feature cultural displays and traditional music performances, immersing guests in Malaysia's rich cultural heritage.
Whether you're a seasoned connoisseur of Malaysian food or have never had its flavours before, Ho Jiak Town Hall provides an unforgettable experience that will give you a whole new respect for Malaysia's outstanding culinary heritage.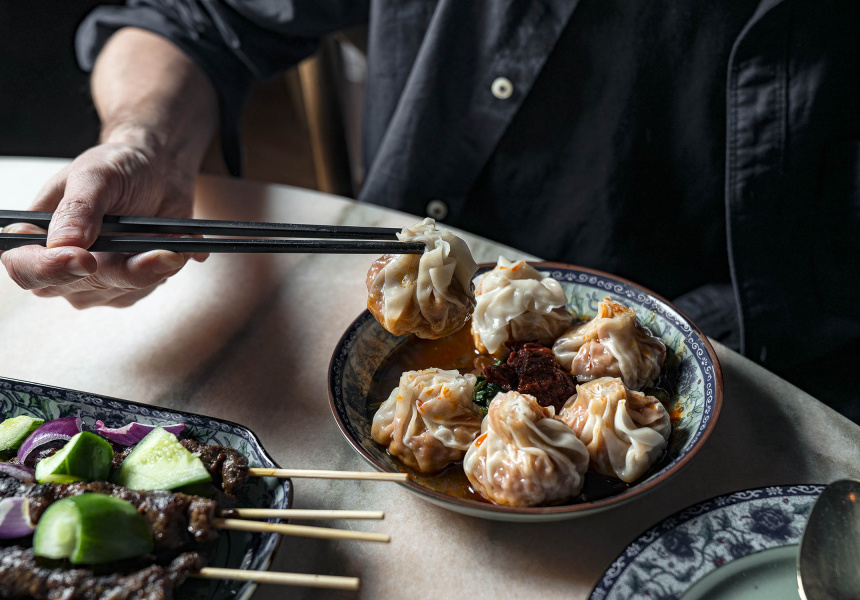 Visit Ho Jiak Town Hall Today
If you're looking for genuine Malaysian food in Sydney, your search might end at Ho Jiak Town Hall. Guests can expect to be treated like family at this city centre restaurant that has earned the distinction of "one hat" for its outstanding cuisine and welcoming atmosphere.
The menu at Ho Jiak Town Hall provides something for everyone, whether you're in the mood for traditional dishes or want to branch out and try something new. Both locals and visitors are welcome to stop by for lunch or supper and sample some of the best Malaysia has to offer.
Ho Jiak Town Hall is the place to experience authentic Malaysian cuisine and indulge your senses on a journey you won't soon forget.