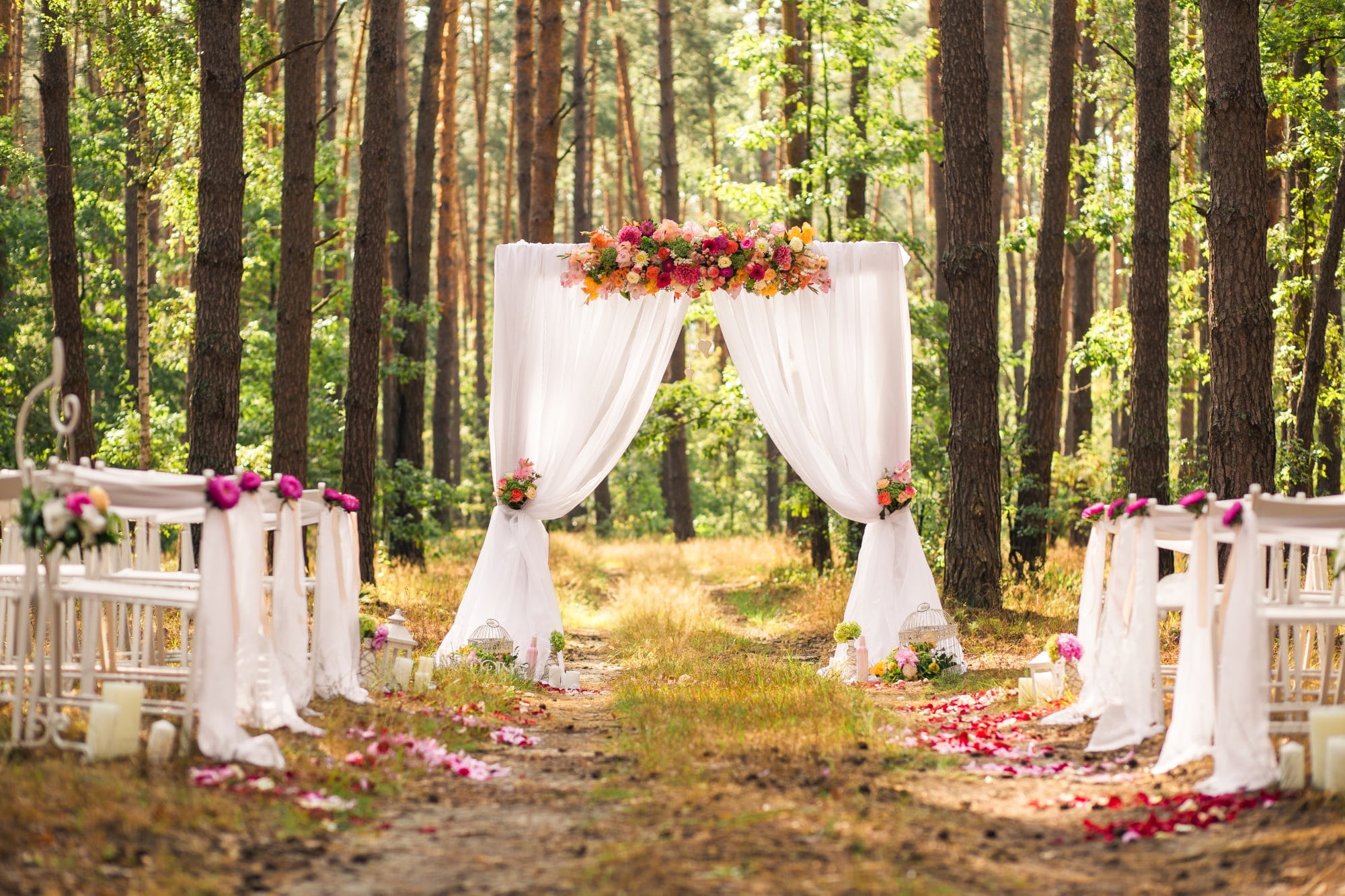 Read Time:
2 Minute, 42 Second
Are you an artistically creative type of person? Why not bring some of your skills to the big day by celebrating in a unique way?
Instead of a regular old white wedding, why not try one of the many fantastic wedding ideas on the market today?
Wedding themes give you the opportunity to come up with a motif that unites all of the different elements of your day, putting together cohesion and creativity!
Are you interested in learning more?
Then keep reading to find out how to choose a wedding theme for a memorable nuptial experience.
Romantic Rustic
As one of the most popular wedding themes, rustic chic has taken the wedding world by storm in recent years. And it shows no signs of slowing down in 2022. Planning a rustic chic wedding, you'll want to take inspiration from the natural world.
Think about using earthy tones and organic materials like wood, stone, and greenery. You can also incorporate into your decor items with a bit of history, like antique bottles or lanterns. Of course, no rustic chic wedding would be complete without a barn or outdoor setting.
But don't worry; you can still find plenty of ways to make your rustic chic wedding unique. So get creative and follow this complete guide for your big day!
Boho Glam
The "Boho Glam" popular wedding theme for 2022 is all about rich, jewel-toned colors, luxurious fabrics, and decadent details. Think velvet, silk, satin wedding gowns, jewel-encrusted headpieces, statement jewelry, and sumptuous florals in deep hues. The overall aesthetic is one of opulent bohemianism, perfect for the bride who wants to make a glam statement on her big day.
Industrial Chic
Industrial chic is a trendy choice for couples who want something different. This theme is all about mixing raw, industrial elements with modern sophistication. Think exposed brick, concrete floors, and Edison bulbs.
To add a touch of glamour, consider incorporating metallic accents or luxurious fabrics. If you're planning an industrial chic wedding, be sure to work with a venue that has a unique space that can be transformed into your vision.
Modern Minimalism
Modern minimalism was popular in 2021 and will continue to be popular in 2022. This wedding theme is perfect for couples who want a sleek, stylish wedding that is not too over-the-top. From the dress to the decorations, modern minimalism is all about keeping things simple and chic.
If you are planning your wedding in 2022, consider a modern minimalism theme to make your big day perfect.
Classic Elegance
Classic elegance is always in style and is a popular choice for weddings. This theme is all about simplicity and sophistication. Think white floral arrangements, neutral color schemes, and classic wedding cake designs. If you want a timeless and elegant wedding, classic elegance is the perfect theme for you.
Check Out These Popular Wedding Themes in 2022
If you're planning your wedding in 2022, you'll want to know about the most popular wedding themes. Check out this guide for the latest trends. From classic to rustic, there's something for everyone.
Ready for the big day? Start planning today!
Want to learn more about wedding and other practical advice? Feel free to read more on our site!